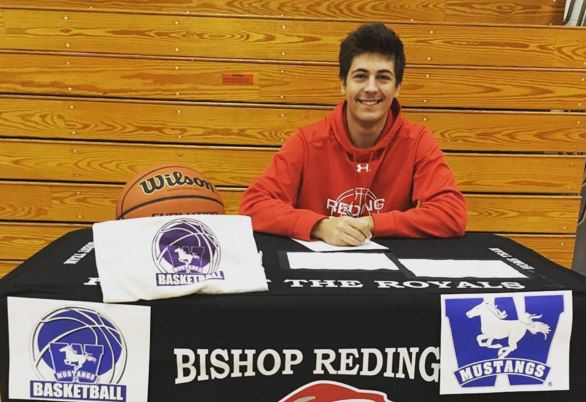 Daniil Shesterinin Commits to Western Mustangs
Another 2016 prospect is off the board and the University of Western Ontario picks up a steal in Daniil Shesterinin as their first signing for the 2016-2017 CIS season.
Shesterinin signed to Western earlier today. He is a steal because he has qualities that make him a culture changer. Toughness, competitiveness and a desire to keep learning are all associated with Shesterinin.
While enrolled at Western he'll be studying Health Sciences while specializing in Biology.
We caught up with Western's new commit after a win in league play today against another team from Halton Region, in King's Christian Collegiate.
"When I went on the visit I felt like it could be my home for the next four years. I know that sounds cliché but its true, I enjoyed everything about my visit.
He continued, "Its a good fit basketball wise because we'll be playing inside-out, which gives me an opportunity to show my versatility and gives any of us really a chance to score in the lane…Also my parents loved it and the coaching staff has been on me hard, so I know I'm a piece that's needed."
This hybrid forward is coming off of a strong tournament at the Campion Showdown where his team took championship status and he hit 3 consecutive baskets in the 4th to extend a lead and give the Royals momentum.
He has been progressively advancing his skill set over the years, moving from the center position to now being able to play offense and defense as a four or three man.
In the summer, he has been a key player on S-Elite's travel team.
This year he is a major factor on a team (Bishop Reding) that can contend for provincial supremacy. He'll be depended on to guard the opposition biggest players and rebound in bunches.