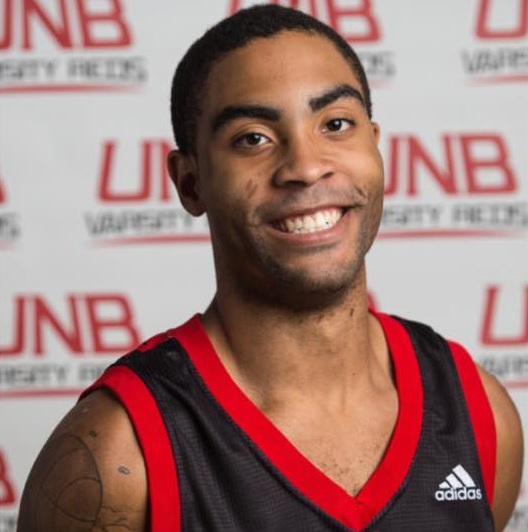 Javon Masters Announced as 2015-2016 CIS Diary Holder
Editor's Note: The purpose of the NPH CIS Diary is to take you through the experiences of an elite student-athlete competing at the Canadian university level. We are proud to announce Javon Masters as our 2015-2016 diary holder, a young talent out of Kitchener, Ontario who has already made CIS history and showing no signs of slowing down!
–
What's Up! Ya'll!
What a time to Be Alive Haha, Basketball season is back and it is in full swing, all the time that you devote yourself in the off season and in the summer leads you to this point right here in preseason preparing for a run at a conference and hopefully, a national championship come March.
First let me introduce myself, My name is Javon Masters and I'll be entering my third year at UNB here in Fredericton, New Brunswick.
I'd like to thank NPH for giving me this unique and special honour in giving you guys an in depth look at life as a student athlete here in Canada.
People always told me enjoy your time in university because in a split second it will be over and I hold this saying to be true, already entering my 3rd year its really crazy how time flies. The past two years we have accomplished great things here at UNB. Finishing first in the regular season for the first time in 50 years is always something once you reflect on your playing days and know you made a difference at the institution you went to and played at.
The east coast [of Canada] is probably the most beautiful region I've been to; every school we travel to has something that makes them unique and its nice seeing something different once in a while, however the only bad thing about the East is the winter-my goodness haha don't get me started!!
Anyways back to basketball, this year will be another battle here in the AUS with the right to go to nationals.
On any given night anybody can beat anybody, you got to be mentally and physically prepared to go to battle against any of the seven teams in our conference.
Coming into this year our team goal remains the same, bring an AUS title back to Fredericton. It's going to be a process for sure, as we are currently 3-3 in pre-season action.
We have some new guys who it will take time to build chemistry but once we do that I believe we will be in great shape before the regular season starts in the next couple weeks.
Individually, my goal remains the same trying to help my team in anyway reach our team goal. I have been fortunate enough to lead the country in scoring for two seasons in a row, of course it would be a goal of mine to win a third straight scoring title but I'm just more into being a leader of this team and watch us grow game by game and play our best basketball later on down the road.
Well, I'm out of here guys, hope everyone had a Happy Thanksgiving– cherish the time you have with your family!
Until next time peace out and keep hoopin!
Follow Javon Masters on Twitter @TheRealJMasters