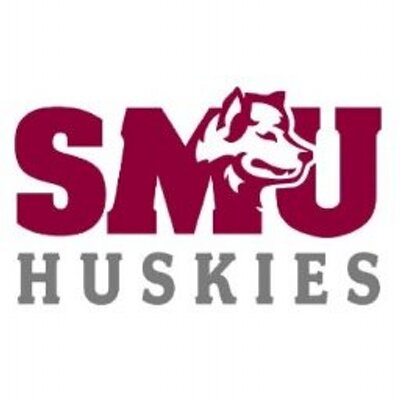 NPH CIS Team Previews: Saint Mary's Huskies
Is another team in the CIS as underrated as the Saint Mary's Huskies?
Saint Mary's Huskies
Head coach: Jonah Taussig 
Record in 2014: 13-7 (Third in AUS conference)
Playoffs: AUS silver
Points scored per game: 85.2
Points allowed per game: 81.3
Key players: Theon Reefer, Marquis Clayton, Osman Barrie, Brian Rouse
Key losses: Jeremy McAvoy
Schedule breakdown:
Saint Mary's Huskies head coach Jonah Taussig believes in the strength of the AUS conference. "Everyone is going to be improved from last year," he tells NPH. "The competition will be tough night in and night out." Peaking at the right time is also important, and fans of the league need to point no further than last season when a 10-10 Dalhousie team won the conference championship. (Note: against these Huskies) Taussig believes the parity is ultimately a good thing. "We can beat everyone," he says, "but there will be no easy games." Beat everyone, at least once, is what the Huskies did a year ago on their way to a 13-7 record, and there's no reason to think they can't pull this off again in 2015-16.
Key games: VS UPEI, Nov. 15; at UPEI, Jan. 9 
                      at UNB Varsity Reds, Nov. 27 and 28
CBG's take: 
Could the Saint Mary's Huskies be the most underrated team in the CIS? It's a subjective thing to say, sure, but the team objectively has a case. They're as close to a current AUS power as there is in the conference, having won the league two years ago before losing in overtime in the conference finals last season.
Jonah Taussig likes the current makeup of his Hukies. "We have a good group of returning guys," he tells NPH. "We have some depth this  year and that's something we'll try to take advantage of." Among the returning guys are point guard and second team all-AUS Marquis Clayton, guard Brian Rouse, and forwards Osman Barrie and Achuil Lual. "Singling one guy out to carry us isn't needed," Taussig says. "It's more contributions from all aboard and different people stepping up in different games."
If it sounds like an embarrassment of riches, it's because it is. A year ago, six different Huskies led the team in scoring in a game, and all six players are back this season. Throw in the return of Theon Reefer, a first team all-AUS in 2013-14, and the Huskies just might have the means to reach their goals this season. "We want to be competing for an AUS," Taussig says, "and hopefully a CIS championship."