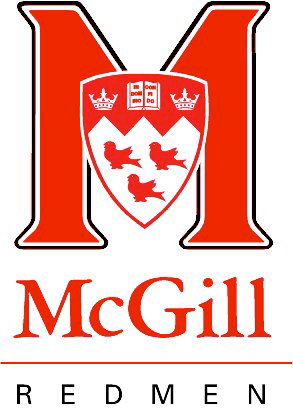 NPH CIS Team Previews: McGill Redmen
The McGill Redmen are loaded and host this year's RSEQ Final Four. So, see you at the CIS Final 8?
McGill Redmen
Head coach: Dave DeAveiro 
Record in 2014: 11-5 (First in RSEQ)
Playoffs: RSEQ silver
Points scored per game: 64.8
Points allowed per game: 59.3
Key players: François Bourque, Vince Dufort, Dele Ogundokun, Tychon Carter-Newman
Key losses: Regis Ivaniukas, Thomas Lacy, Ave Bross, Rodrigo Imperador
Schedule breakdown: 
Like every other team in the RSEQ conference, the McGill Redmen must battle the notion that they play in the lesser conference. This isn't lost on head coach Dave DeAveiro and, to his credit, his team has been proactive. "Our biggest knock against us is our conference," he says. "It's important that (we) all do well in the preseason because most of the times our conference doesn't get credibility." So far, so good for the Redmen, who have beaten both Toronto and McMaster before losing 69-66 against Ryerson. "We're going to test ourselves," DeAveiro says. "We want to beat these teams out of conference."
Key games: VS Laval, Jan. 14; at Laval, Jan. 16
                     VS Bishop's, Jan. 28; at Bishop's, Jan. 30
https://www.youtube.com/watch?v=uTPkcM8_OuI
CBG's take:
The McGill Redmen are loaded. There's no way around it. "We have competition this year at every position," McGill Redmen head coach Dave DeAveiro tells NPH. "We've never had that before."
It's a good problem to have. DeAveiro says that, "We have a good blend of youth and experience." François Bourque, Vince Dufort and Dele Ogundokun are back and they're joined by two other key cogs: graduate transfer Tychon Carter-Newman will bring passion and energy, while rookie Isaiah Cummins will take over the point guard spot before long.
DeAveiro praises the younger Cummins, who reminds him of former Redmen Adrian Hynes-Guery. "With him at the point guard," he says, "we have quickness, we have speed, we have athleticism."
The Redmen will also have homecourt advantage for the RSEQ Final Four this season, which wasn't the case a season ago and which might have cost them against the Bishop's Gaiters when they lost 68-63 in the final in Lennoxville. The Redmen head coach says, simply, that, "Winning on the road is a difficult task."
But for DeAveiro, this all comes later; the preseason is still so young. "I'd like to see growth,» he says. «It's early but we build."
Hey neat! The team was on television prior to last season: