Aher Uguak – Alberta Basketball Prospect – UNTAPPED Potential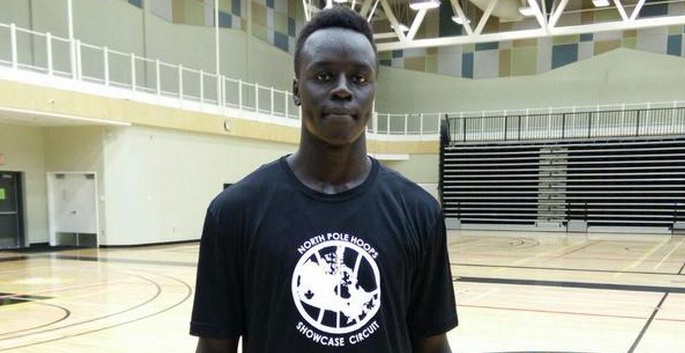 Aher Uguak is a 6'7 Small Forward out of Edmonton, who is fresh off earning Alberta NPH Showcase camp MVP.
He is currently in the class of 2016, but could reclassify to 2017, joining names like Christian David, Abu Kigab, Nickeil Alexander, among others.
There is no player in the country that possesses the same physical tools in terms of size and strength–his body is ready for the next level, however he still has ways to go in the development process…untapped potential.
He is also a great kid that wants to be coached to maximize his potential. At this point, Uguak will need to seek higher level competition as he has established himself as the top dog in Western Canada, accompanied with a provincial title with Harry Ainlay HS. As he continues to evolve, expect to keep hearing the name Aher Uguak.
#GameSpeaks #MaximizePotential