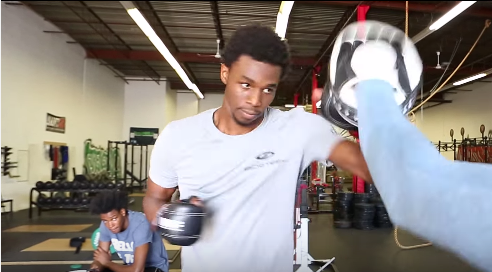 What does the NBA's reigning Rookie of the Year do to ensure he doesn't get hit by the sophomore slump?
He grinds like a champ.
This video released by Andrew Wiggins' trainer shows the 20-year-old Canadian phenom completing a series of increasingly intense workouts including boxing and gymnastics.
He also found time to expand his sponsorship portfolio signing a deal with BMO along with fellow Canadians Kelly Olynyk and Tyler Ennis and Raptors PG Kyle Lowry.
If the offseason (what offseason?) regimen works we ought to see the results when Wiggins takes the court with Canada's senior men's team in Mexico as they attempt to qualify for the Rio 2016 Olympics.