Tariq's Tidbits: Jaelin Llewellyn Dominant, Aaryn Rai BREAK OUT @ #NPHShowcase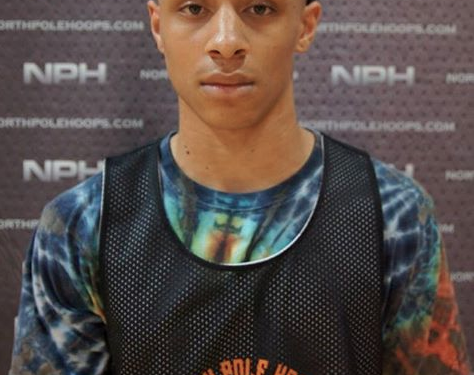 A lot of teaching and learning going on at the Hamilton #NPHShowcase
Teaching –– Camp instructors providing instruction, advice and feedback. All instructors bring a wealth of knowledge and experience coming from different walks of life, yet ultimately with the same passion to give back to the next generation of Canadian basketball.
Pedigree – Each camp instructor has a different basketball background but all have been able to achieve excellence in their careers — NCAA conference champions, CIS All-Canadians, NBA D-League, Overseas PROs and the list of accolades goes on.
Jaelin Llewellyn Ballin' Out
Jaaelin Llewellyn was a Canadian national team member this past summer with the cadet squad.
Jaelin has been in the trenches with his father Cordell (former basketball stand out in Toronto, played at Wake Forest) for as long as we can remember, and clearly takes on many of his father's traits, especially the calm demeanour.
Llewellyn has been a step ahead of his competition at the NPH Showcase over the last two days, displaying great poise, character, versatility and athleticism.
This 2018 PG from Mississauga has made strong progress over the last several months and looks to be on his way to MVP hardware if he can sustain his performance on day three of the NPH Showcase–where the competition level will increase in the Top Prospects game.
Aaryn Rai – Break Out Performer
Every #NPHShowcase has at least one BREAK OUT camp performer – a player that we have never seen before, that steps up to the plate.
In Hamilton, it is Aaryn Rai – a 2017 6'4 athletic wing with skill.
We love working with the "big name players" but there is a special place in our hearts for the underdog, the overlooked and under recognized.
Aaryn Rai, welcome to the NPH National radar.
#GameSpeaks