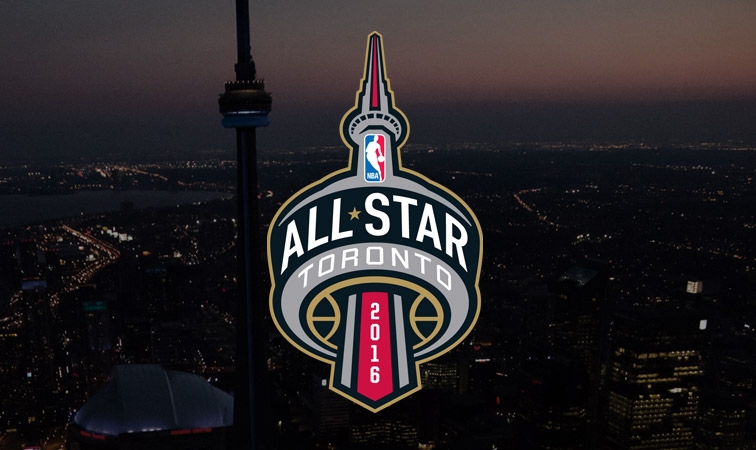 Schedule Released! Top 10 Raptors Games for 2015-16
A long-anticipated season in Toronto is one step closer to arriving, with Wednesday's unveiling of the 2015-16 NBA schedule.
It's a pivotal year for the Raptors franchise who attempt to build off consecutive division titles and franchise record 48 and 49-win seasons. Will they handle raised expectations and crack 50?
They're also transitioning from honouring their past with 20th anniversary throwback jerseys, to ushering in a new era with Drake, new uniforms, new assistant coaches, a game in London, England, and the best of the NBA in T.O. for the 2016 All-Star Weekend.
Toronto also welcomes hometown PG Cory Joseph to the roster, shot-blocker Bismack Biyombo, veteran crafty pivot Luis Scola, versatile big-game forward Demarre Carroll, and a host of younger players (including the steal of the Draft, Dwight Powell) who will shuttle back and forth between the Raptors and the new Mississauga 905 D-League team.
A brand-new practice facility is nearing completion and should be ready for January 2016. There's lots to look forward to in the North.
Each game forms a small part of the bigger narrative, the story arc of each NBA season. Each game is important, but some bigger than others with quality match-ups and heated rivalries.
These games will be must-watch material this coming Raptors season.
TOP 10 RAPTORS GAMES OF 2015-16
November 20 – Raptors at Lakers: The Raptors allowed their own reigning Sixth Man of the Year to walk after a high-scoring season for Toronto. Vasquez is back November 1st with the Bucks, and Amir Johnson is back January 20th. No doubt Lou Will will want to torch his old teammates, but will Kobe Bryant pass him the ball now that he's recovered from yet another injury-riddled season? Canadian content: Rob Sacre.
November 25 – Cavaliers at Raptors: Hosting the Eastern Conference champion and testing your team a month into the season should reveal the Raptors ceiling. They play the Cavs twice more after this but this will be the first chance to see DeMarre Carroll match up on LeBron. Tristan Thompson in TO is always good, despite his skipping Canada's Olympic qualifier…
November 28 – Raptors at Wizards: Toronto was swept ingloriously from the first round of the NBA playoffs a few months ago. Best believe nobody's forgotten how frustrated the team and fans were. With new focus, more support on the defensive side, and less Paul Pierce now that he's moved on to the Clippers, this is a revenge game for the Raptors.
December 2 – Raptors at Hawks: This would be DeMarre Carroll's first game back in Atlanta where he helped the 2014-15 Hawks to the best record in the Eastern Conference. Still a tough team despite a string of back luck, injuries, and run-ins with the law, the Hawks could be one team Toronto can leapfrog with a statement game.
December 9 – Spurs at Raptors: Cory Joseph took the leap and the big contract to step into the big role with his hometown team. After years of seasoning and a championship ring, this will be Cory's game to show his old team the kind of player he's become. A perennial power, the Spurs trio of Tim Duncan, Manu Ginobili and Tony Parker will make their last appearance in Toronto.
January 22 – Heat at Raptors: Always an Eastern Conference rival the Heat have remained strong even without LeBron James. With the current Raptors roster, Chris Bosh might be the ideal power forward, but his days in T.O. are long gone. Dwyane Wade has a history of decimating the Raptors and Goran Dragic and Kyle Lowry have history as backcourt mates with the Rockets.
January 24 – Clippers at Raptors: Paul Pierce made himself something of a rival to Toronto the past two years. From his game-winners for Brooklyn in 2014 to his "It" factor in the 2015 playoffs with the Wizards, he's made his reputation. Now with the high-octane "Lob City" Clippers flanking Chris Paul, Blake Griffin and DeAndre Jordan under old coach Doc Rivers, Pierce remains a wanted man.
February 21 – Grizzlies at Raptors: Vince Carter returns to the ACC for maybe the last time and the fans may be softening their hearts to the man they once knew as Air Canada. Now that the crying's been done and Carter has acknowledged his mistakes as a young NBA superstar can't we bury the hatchet? This one won't be easy as Memphis employs the gritty defence Dwane Casey strives for.
February 24 – Timberwolves at Raptors: Wiggins, Bennett, Shabazz Muhammad, Zach Lavine, and now Karl-Anthony Towns? Rubio, Pekovic, Dieng and veterans Kevin Garnett, Andre Miller and Tayshaun Prince? The Canadian content is a significant attraction especially if Wiggins and Bennett stand out on the national stage at the FIBA Americas Olympic qualifier they'll be heroes coast-to-coast.
March 6 – Rockets at Raptors: The first meeting between the two clubs this season comes late enough that the summer all-star Drew League rivalry that James Harden and DeMar DeRozan play in will have cooled, but expect the two shooting guards to go at each other the way they did this past season in an electric duel.