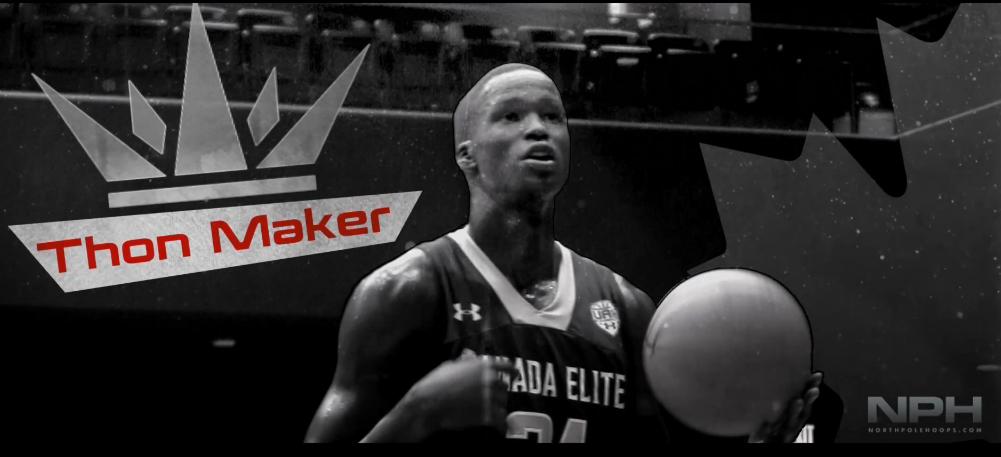 Thon Maker Mixtape – The Adopted Canadian
Follow @NorthPoleHoops Twitter, IG, FB for the latest in Canadian basketball from action from high school to the PROS!

From Sudan, Australia, America and now Canada, NPH has had the pleasure of witnessing Thon Maker's growth over the last year.
Maker is a travelling man, and through each stop growth occurs on and off the floor. The North has been home to Maker for the last year, thus, he is "The Adopted Canadian"
At 7'1, Maker's body movement and fluidity is something we have never seen before. In addition, his size to skill ratio is impressive. Maker is far from a finished product and must continue to tighten his full skill set from shooting to dribbling while continuing to get stronger.
What most don't see is Maker's strong intangibles; a very coachable kid that wants to be great, a communicator, good teammate, and a fierce competitor. The sky is truly the limit for Maker, however staying the course and remaining focused through all the hoopla will remain his biggest challenge as he continues to rise into an eventual NBA talent.