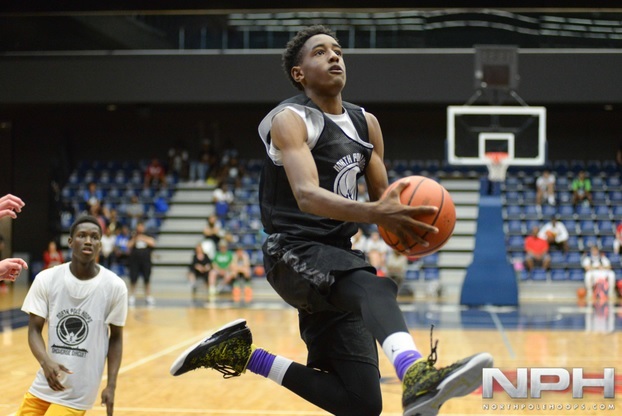 Jalen Warren Mixtape – Toronto #NPHShowcase MVP
Follow @NorthPoleHoops Twitter, IG, FB for the latest in Canadian Basketball action from high school to the PROS!

Jalen Warren of S-Elite & Bishop Reding earned MVP honors at the Toronto #NPHShowcase (June 2015) among a full gym of 150 Canadian prospects. The Milton, Ontario point guard displayed toughness, strong skill set & precision passing; he has the ability to create for himself and others…a true playmaker, with good room for growth.
This Canadian prospect is only in the class of 2018…lots of potential still to be maximized
But look out…Jalen Warren is on the come up!
The next stop for the #NPHShowcase circuit will be McMaster University in Hamilton, Ontario August 14-16! Stay tuned for registration info on Showcase.NorthPoleHoops.com