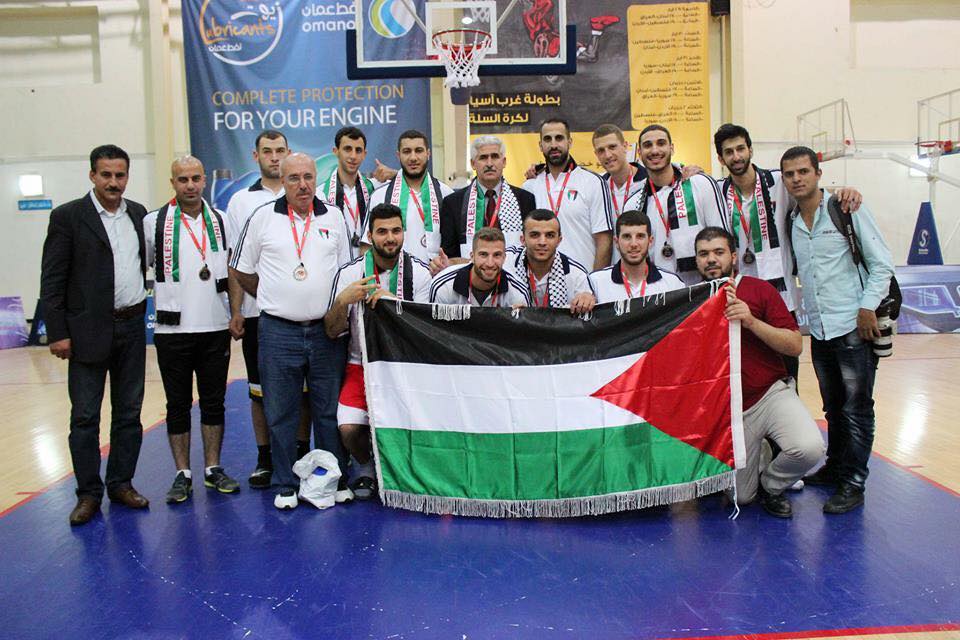 Three Canadians Help Palestine Make History, Qualify for First Ever Asia Cup
Even at 9,587 kilometres away from home, Canadians are still making an impact on the basketball court.
Ahmed Haroon, Imad Qahwash, and Mohanad Attari helped make history on June 2nd, as these three proud Canadians were able to go overseas and help their native Palestine qualify for the Asia Cup, the first ever for the nation.
The 2015 Asia Cup will be held in the fall of 2015 in Changsha, China with the top two teams in the tournament advancing to the Olympics.
"It felt great to make history" said Attari. "The night after the game we all had shivers and we were shocked; it turned into a great sense of satisfaction."
Attari, a Mississauga and Stephen Lewis alum, was a strong glue guy on the team, helping round out a strong Palestinian bench.
Haroon, also a Mississauga and Stephen Lewis alum, was a starter on the squad and held averages of 13 points, 6 rebounds, and 2 steals, all the while playing 35 minutes per game as the starting small forward.
Qahwash averaged roughly eight points, four assists and three rebounds per game.
Haroon, who next year be playing his final season at Guelph, relished the experience to pay internationally, especially with the exposure that it allowed him to have to a higher level of basketball.
"I definitely learnt a lot of new things playing at the international level, such as moving without the ball better and how to make better reads from a defensive standpoint," outlined Haroon.
"One of the biggest adjustments I had to make playing over there was finishing over seven-footers, which is something I don't have to do too often in the CIS."
With these changes in mind, Haroon will bring a new attitude to his Griffin team as he is looking for this experience to help him prove that he is a capable player, not only on the offensive end but also on defense.
The greatest effect, however, was the presence that the three Canadians had on the Palestinian team.
"The Canadian presence on the team showed that Canadians are everywhere," said Haroon.
"It allowed for Canada to stand up and say, look we have great basketball players of all diversity."
"The Canadian presence on the team meant bringing what we were taught growing up and playing in Canada to the Palestinian team," added Attari.
"This includes how we carry ourselves and how we help one another, on and off the court."