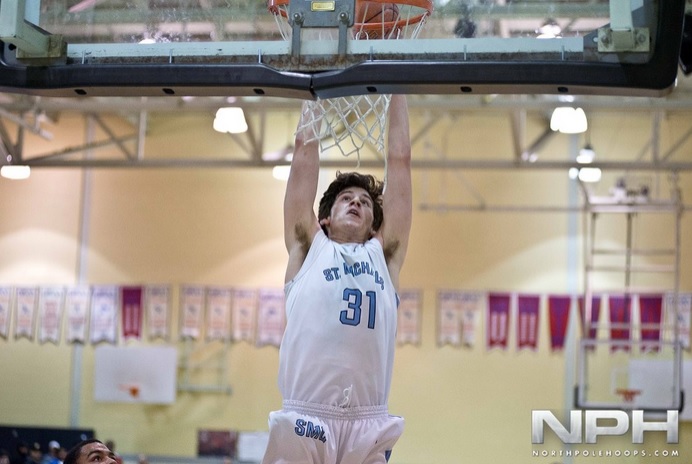 Danilo Djuricic Official #NPH Mixtape – Highly Calculated
Follow @NorthPoleHoops on Twitter, FB & IG for the latest in Canadian basketball action, from high school to the PROS!

Danilo Djuricic is a 2018 Canadian prospect with an impressive skill set; the St Mike's Blue Raider is fresh off an OFSAA championship, and has been recently selected to represent Canada at the FIBA Americas in Argentina.
At 6'7, Djuricic has a back to the basket game, and can shoot both the three and mid-range. He brings a high basketball I.Q to the game, makes good decisions and can pass it as well.
Defensively, Djuricic does a masterful job of blocking and altering shots without fouling; he will be a big piece for the Cadet National team on both ends of the floor.
On the AAU circuit, the Brampton, Ontario product runs with Team Tyler Ennis.