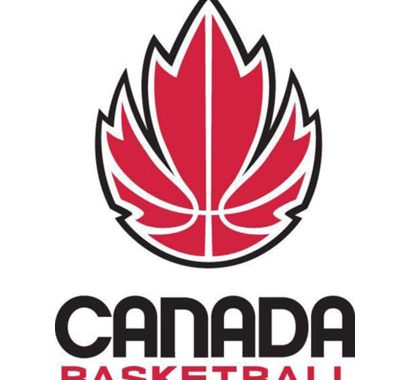 Junior Team Canada
Team Canada
19 Invited to Canadian Junior National Team Training Camp
The Canadian Junior National Team will compete in Crete, Greece for the World Championship June 27-July 5, however first the roster will be finalized through training camp.
Canada Basketball released the camp roster of 19 invited players–a combination of last year's team along with new names in the fold.
Dillon Brooks, Justin Jackson & Montaque Gil-Caesar are expected to lead this group already having national team experience, however names like Abu Kigab, Jordan Henry, Eli Long among others will audition for Head Coach Roy Rana and staff in hopes of cracking the final roster.
Training Camp Roster
| | | | | |
| --- | --- | --- | --- | --- |
| NAME | POSITION | HEIGHT | HOMETOWN | CLUB TEAM OR SCHOOL |
| Dillon Brooks | F | 6'7 | Mississauga, ON | University of Oregon |
| Brody Clarke | F | 6'8 | Toronto, ON | University of Alberta |
| Jadon Cohee | G | 6'4 | Langley, BC | Seattle University |
| Stefan Duric | G | 6'6 | Burlington, ON | Nelson High School |
| Christopher Egi | F | 6'8 | Markham, ON | Harvard University |
| Jonah Fogg | C | 6'10 | Sault Ste. Marie, ON | Korah High School |
| Jordan Henry | G | 5'9 | Toronto, ON | Pineridge High School |
| Biniam Ghebrekidian | F | 6'9 | Gatineau, QC | Ottawa Guardsmen |
| Montaque Gill-Caesar | G | 6'5 | Toronto, ON | University of Missouri |
| Elijah Long | G | 6'0 | Mississauga, ON | John Carroll High School |
| Justin Jackson | F | 6'7 | Ajax, ON | Findlay Prep High School (New Jersey) |
| Corey Johnson | G | 6'3 | Ottawa, ON | Northern Kings |
| Abu Kigab | G | 6'6 | Toronto, ON | Saint Francis |
| Benjamin Miller | G | 6'2 | Winnipeg, MB | Acadia University |
| Matthew Neufeld | C | 6'10 | Victoria, BC | Sunrise Christian Academy |
| Jalen Poyser | G | 6'4 | Mississauga, ON | Orangeville Prep |
| Nevell Provo | G | 6'0 | Halifax, NS | Huntington Prep High School (US) |
| Shamiel Stevenson | F | 6'6 | Toronto, ON | Wasatch Academy (Utah) |
| Drew Urquhart | F | 6'8 | Vancouver, BC | Eastside Catholic School (Seattle) |
COACHING STAFF
| | | |
| --- | --- | --- |
| NAME | POSITION | AFFILIATION |
| Roy Rana | Head Coach | Ryerson University |
| Jamie McNeilly | Assistant Coach | Virginia Tech |
| Kirby Schepp | Assistant Coach | University of Manitoba |
| Scott Morrison | Assistant Coach | Maine Red Claws |
| Steve Konchalski | Mentor Coach | St. Francis Xavier |
| James DePoe | Manager | Humber College |
| Krisjon Vargas | Therapist | |
| John Ho | Doctor | |
COMPETITION SCHEDULE
| | | |
| --- | --- | --- |
| OPPONENT | DATE & TIME (EST) | LOCATION |
| Spain | June 13 – TBC | Bilbao, Spain (Exhibition) |
| Croatia | June 14 – TBC | Bilbao, Spain (Exhibition) |
| Australia | June 15 – TBC | Bilbao, Spain (Exhibition) |
| Australia | June 27 – 8:15 a.m. | Heraklion, Greece |
| Tunisia | June 28 – 8:15 a.m. | Heraklion, Greece |
| Italy | June 30 – 11:15 a.m. | Heraklion, Greece |