Simcoe Top 40 Camp Rosters Released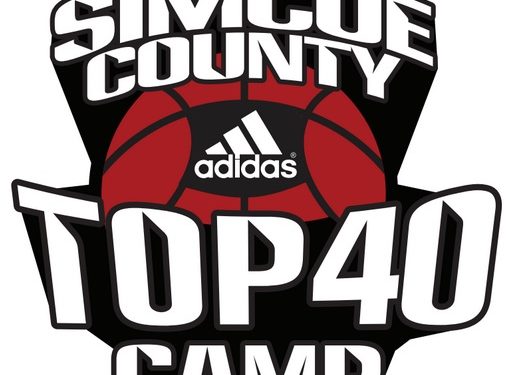 Follow @NorthPoleHoops for the latest in Canadian basktball from high school to the PROS!
Fresh of the Tri-City Top 40 Camp in Kitchener, the North Pole Hoops team travels north to Simcoe County where new Canadian prospects will be discovered, May 22-24 at Georgian College.
There are TOP Canadian prospects all across the country, from big cities to small–our mission is to find the BEST.
2015 Simcoe County Top 40 Camp Official Rosters
DUKE (BLUE)
Thomas Chilton, | Eastview HS | Barrie, ON
Brett Pauli | Nouvelle HS | Midhurst, ON
Jalen Cooper | Innisdale | Barrie, ON
Tyrese Alexander | St. Joseph's | Barrie, ON
Michael Foster | St. Thomas Aquinas | Barrie, ON
Brett Castellani | St. Joseph's | Barrie, ON
Patrick Fleguel | OD/Park | Orillia, ON
Sam Guilbert | Nouvelle | Barrie, ON
Aydan Finbow | Collingwood HS | Collingwood, ON
Noah Ulett | Nantyr Shores | Inisfil, ON
Garrett Van Amelsvoort | ODP-Orillia | Orillia, ON
ARKANSAS (RED)
Cameron Penner | Collingwood HS | Collingwood, ON
Keegan Therrien | St. Theresa's | Midland, ON
Andrew Da | Twin Lakes | Orillia, ON
Veggie Politis | Nantyr Shores | Barrie, ON
Emerand Mukikala | Nouvelle | Innisfil, ON
Carson Shleimer | Collingwood HS | Collingwood, ON
Jerone Hughes | Eastview HS | Barrie, ON
Ryan Brunelle | Eastview | Barrie, ON
Mitch McFarlane | Collingwood HS | Collingwood, ON
Jalen Singh | Wasaga Beach HS | Wasaga Beach, ON
Zach Grigoriadis | Eastview | Barrie, ON
GONZAGA (WHITE)
Alberto Lopez-Pinter | Barrie North C.I | Barrie, ON
Jaiden Langboung | St. Joseph's | Barrie, ON
Jaiden Byblow | Bear Creek | Barrie, ON
David Astop-Ford | Barrie Central | Barrie, ON
Gavin Murray | Barrie North | Barrie, ON
Lyle Porter | Collingwood HS | Collingwood
Justin Brewer | Banting | Tottenham, ON
Dawson Anderson | Barrie North | Barrie, ON
Trey Wilson | St. Joeseph's | Barrie, ON
Zack Beltrame | Patrick Fogarty | Orillia, ON
PROVIDENCE (BLACK)
Dustin Ly | Eastview HS | Barrie, ON
Will Holt | Penetenguashine HS | Barrie, ON
Will Bazuk | Bear Creek | Barrie, ON
Ben Weisbrod | Collingwood HS | Collingwood, ON
Matt Pigott | Barrie Central | Barrie, ON
Chris Cornwall | Eastview | Barrie, ON
Felix Laramee | Nouvelle | Barrie, ON
Alex Glass | Patrick Fogarty | Orillia, ON
Kaleb Fell | Patrick Fogarty | Barrie, ON
Mathew Mercer | OD/PARK | Orillia, ON