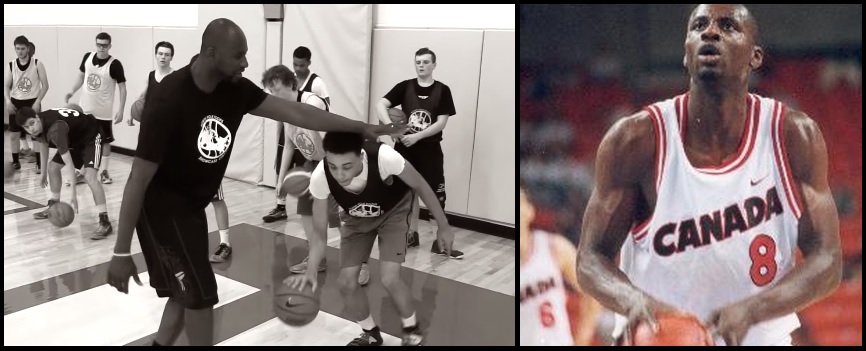 Will Njoku – Full Circle.
Follow @NorthPoleHoops on Twitter, IG, FB for the latest in Canadian basketball from high school to the PROS!
From SMU, 6'9 Will Njoku was the first and only player to be drafted into the NBA from a Canadian University [in the modern draft selection process], when he was selected by the Indiana Pacers (41st pick) in 1994.
The 1994 NBA draft is highlighted by Glenn Robinson, Jason Kidd, Grant Hill, and Jalen Rose to name a few.
Njoku came full circle on May 8 at his former school Saint Mary's, where he attended the East Coast NPH Showcase to work with the next generation of Atlantic Canadian basketball prospects.
"I realized that I never believed in myself that I thought that I was at the level that these [NBA] guys are at," Njoku told North Pole Hoops.
"I'm telling the kids 'You can do it. Don't let a lack of belief in yourself stop you from accomplishing it.'"
In his junior season at SMU, Njoku received CIS (called CIAU then) basketball's highest honour – the Mike Moser Award for the Most Outstanding Player.
Following his senior season, the Pacers surprised Njoku and his agent at the 41st pick, when they had been waiting on Phoenix at 51 who had shown keen interest through the pre-draft process.
Though Njoku never played in the NBA, he translated his talents into an overseas career including time in France, Germany, Portugal, Turkey, Serbia, Belgium, and Macedonia, and a couple stints with Team Canada on the international stage.