Terrence Ross Calls Out Raptor Fans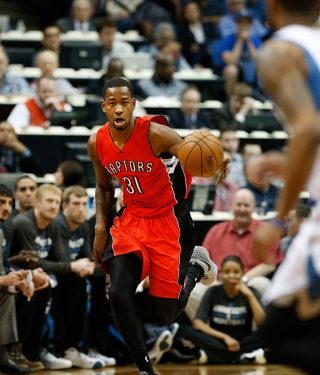 Fans and media have been calling for change since Toronto's playoff collapse that saw them swept out of the playoffs in the first round by the lower-seeded Washington Wizards.
All the sudden a team on the rise is a team full of question marks, some of which involve who should stay, go, be resigned or waived, or what veteran presence the Raptors need to bring in.
But for Terrence Ross the chatter has been ringing in his ears too loudly and he responded to "fans" of the Raptors who he feels needlessly demand roster upheaval when they've got a good thing going.
Per @3tross1
To all the raptor "fans" who think we need to trade everyone or get rid of this and that, I'd just like to remind yall, technically speaking this team is the best team Toronto has ever had. Yeah we didn't have the greatest play off run, but we had a hell of a season. An just 5 years ago, this franchise wasn't even making it to he play offs. Our performance this year in the post season was inexcusable but non the less we are a good team. Some of yall acting like unless we won the championship, the season was a waste. It wasn't. We are still taking steps forward to try and bring a ring home for YALL. We still are going to put the work in to get there it just takes time. So bare with us because we will only get better. #WETHENORTH
Ross must be hearing complaints the loudest since his play has drawn much of the negative attention. It may not be his place as a leader on the team yet to respond like this, but it's nice to see him take pride in his squad.