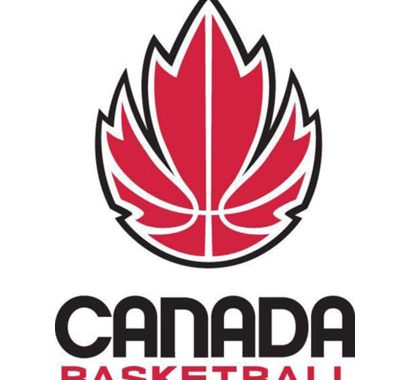 Canadian Cadet National Team Invites – 18 Names Listed
Eighteen athletes from across the country have been invited to participate in the Cadet Men's National Team Easter camp at Humber College – North Campus. The camp will take place from April 3-April 6.
"We're excited to bring this talented young group together. The majority of these athletes have been developed by their community clubs, schools, the Provincial Service Organizations and Canada Basketball as well," said Rowan Barrett, Executive Vice President and Assistant General Manager of Men's High Performance. "We have also assembled an experienced staff of coaches, therapists, doctors and managers who are committed to the long-term development and success of our Cadet athletes."
This past summer, the Cadet National Team finished 6th at the 2014 FIBA U17 World Cup in Dubai, led by head coach Dave DeAveiro. In 2015, athletes born in 1999 or later will take part in the U16 FIBA Americas in Bahia Blanca, Argentina from June 10-14.
Canada is currently ranked 3rd worldwide in the FIBA Men's Age Group rankings.
A full list of selected athletes and staff are listed below.
Friday, April 3rd – 6:00-9:00 p.m.
Saturday, April 4th – 10:00 a.m. – 1:00 p.m. & 6:00 – 9:00 p.m.
Sunday, April 5th – 10:00 a.m. – 1:00 p.m. & 6:00 – 9:00 p.m.
Monday, April 6th – 10:00 a.m. – 1:00 p.m.
Athletes:
| | | | |
| --- | --- | --- | --- |
| Athlete Name | Position | Hometown | Club |
| Barrett Jr, Rowan | Wing | Mississauga | REDA/Brampton Warriors/Tyler Ennis Jordan Brand |
| Bediako, Jaden | Forward | Brampton | Team Breakdown/Brampton Warriors/Tyler Ennis Jordan Brand |
| Boisvert, Owen | Forward | Ottawa | OYBA |
| Brazdeikis, Ignas | Wing | Oakville | Oakville Venom/CIA Bounce/Tyler Ennis Jordan Brand |
| Carr, Marcus | PG | Woodbridge | Northern Kings |
| Courtney, Liam | Forward | Cambridge | REDA/Waterloo Wolverines/Canada Elite |
| Djuricic, Danilo | Forward | Brampton | CIA Bounce/Team Tyler Ennis |
| Farquhar Jr., Kentebe | PG | Montreal | Brookwood Elite |
| John, Brandon | Forward | Brantford | CIA Bounce/Tyler Ennis Jordan Brand |
| Kabongo, Jonathan | PG | Toronto | CIA Bounce/Tyler Ennis Jordan Brand |
| Kenyon, Brandon | Forward | Caledonia | U-Play |
| Kirkwood, Noah | Wing | Kanata | Ottawa Next Level |
| Llewellyn, Jaelin | PG | Mississauga | Oakville/CIA Bounce/Tyler Ennis Jordan Brand Team |
| Nembhard, Andrew | PG | Aurora | Vaughan Panthers/ Brampton Warriors/Tyler Ennis Jordan Brand |
| Saunders, Keshaun | Wing | Brampton | Oakville Venom/CIA Bounce/Tyler Ennis Jordan Brand |
| Shephard, Grant | Forward | Kelowna | Junior Heat |
| Shittu, Simi | Wing | Burlington | REDA/CIA Bounce/Tyler Ennis Jordan Brand |
Staff:
| | | |
| --- | --- | --- |
| Name | Title | School/Role |
| Dave DeAveiro | Head Coach | McGill University, Head Coach |
| Michael Meeks | Assistant Coach | Canada Basketball, Manager of Youth Player Development |
| James Derouin | Assistant Coach | University of Ottawa, Head Coach |
| Nicky Davis | Apprentice Coach | Sheridan College, Assistant Coach |
| Mary Lalancette | Therapist | Ryerson University, Athletic Therapist |
| Chris Cheng | Manager | Nipissing University, Head Coach |
| Mark Leung | Doctor | University of Toronto, Team Physician |