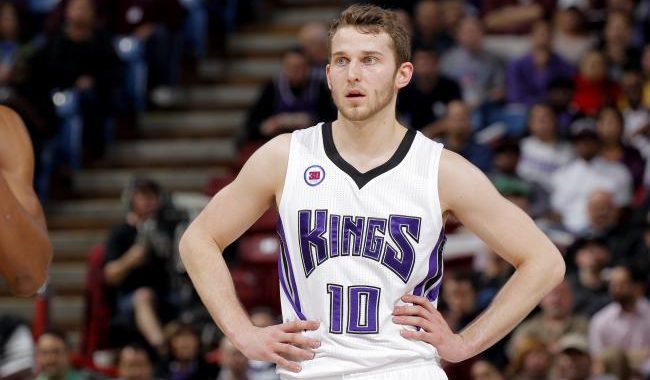 Nik Stauskas is Sauce Castillo
Since Nik Stauskas was drafted 8th overall by the Sacramento Kings last summer, he's been making an impact on the perimeter but still missing that one thing to make him really stand out.
Averaging 4.3 points in 14.8 minutes, he's shown flashes while buried in a deep wing rotation for the Kings.
But then it all changed.
In Tuesday night's game against the Sixers, closed captioning translated the play-by-play call of "Stauskas, hitting the three" into "Sauce Castillo hit the three."
Sauce Castillo!
Then Friday, Sauce went and dunked all over former-Raptor seven-footer Alexis Ajinca.
We'll be following the #SauceCastillo phenomenon closely here at NPH. To learn more about where Stauskas came from and his path to the NBA look no further than our North Pole Hoops documentary "The Process."