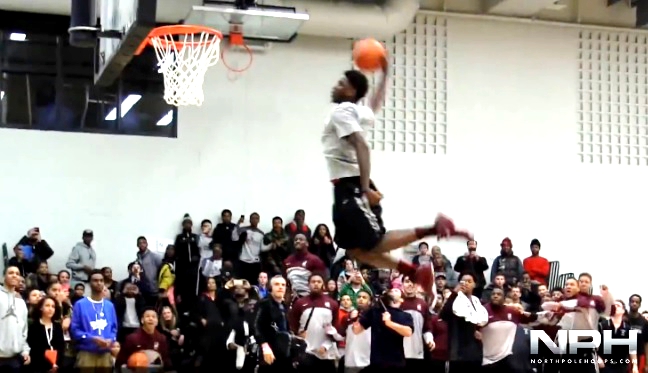 Marcus Ottey SHUTS GYM DOWN, Dunk Champion @ Crothers Invitational!
Follow @NorthPoleHoops for the latest in Canadian basketball from high school to the PROS!
The Bill Crothers Invitational dunk off featured many of Canada's best high flyers at the high school level – Marcus Ottey (St Benedict's) claimed the title in a field featuring Jamal Murray (Orangeville Prep), Tyrell Gumbs-Frater (St Benedict's), D'Andre Bernard (Bill Crothers), Narcisse Kalamba (Thetford Academy)!