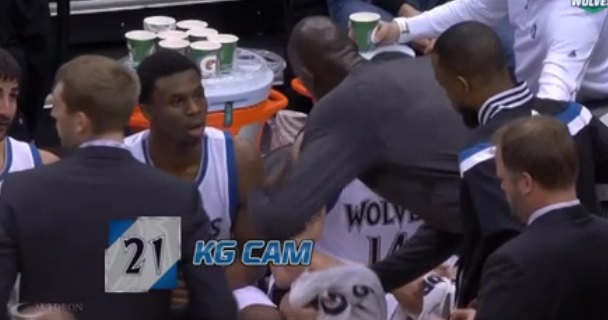 Wide-Eyed Wiggins – Kevin Garnett Coaches Up Young Star
You gotta love this.
In the video below, Kevin Garnett is coaching up Andrew Wiggins and the young Timberwolves squad.
What's more encouraging if you're a Canadian basketball or T-Wolves fan, is the fact that Wiggins is absorbing everything that Garnett has to say.
Wiggins' humble nature is perfectly portrayed in this clip.
Despite being on his way to rookie of the year, the Vaughan, Ontario native stays grounded, wide eyed and ready to learn from a hall of famer.
Kevin Garnett Already Coaching Andrew Wiggins https://t.co/C9CtaUVAyj

— The Cauldron (@TheCauldron) February 26, 2015