The Pro-File – Kai Williams, Play Off Push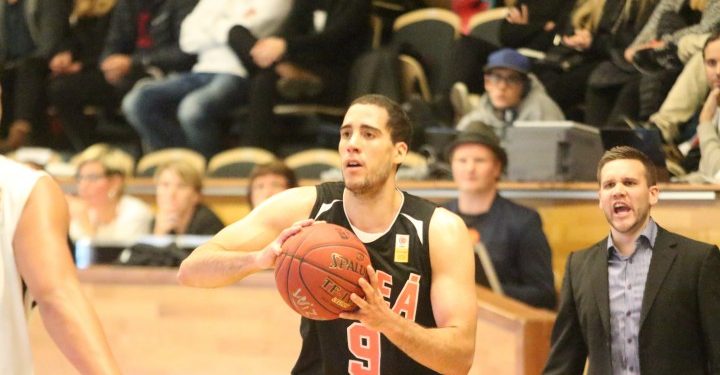 We are back with another edition of The Pro-File and we are checking in with Kai Williams over in Sweden.  He talks about energized from the break and the play off push right here …
Regina, SK's Kai Williams went to Campbell Collegiate before heading off to South Dakota St where he starred for four seasons.  As a Jackrabbits he earned 2nd Team All D1 Independent and All Newcomer Team as a freshman and then earned all conference honorable mention as a senior once SDSU to the Summit League.   He would end up as the schools second all time rebounder and be the second player to lead the team in rebounding all four years as well as being ranked seventh all time in scoring.  After graduating in 2010 he has played in France, Cyprus and had two stints in the British Basketball League where he played with his older brother Jamal last year on the Worcester Wolves.  Kai is currently applying his trade in Sweden in the first division with Umea BSKT.  He's currently averaging 11.9 points, 5.6 rebounds, 1 assist while shooting 49.2% from the floor, including 47% from the three, through the team's 22 games …  
What's going on Canada?
I hope the holidays and New Year was good to everyone! I was able to get a break from my season over here in Sweden and head back to England for a week to catch up with family and watch my big brother Jamal play a few games with my former club.
It was nice to be a fan of his instead of a teammate or being on an opposing team. These last few years while I was in England it was great to be on the same team as him as well as play against him, but I honestly missed watching him play and being able to take the game in from a fans' point of view. Jamal and the Worcester Wolves are having another strong season this year and from what I saw over the Christmas break I believe they have a great chance of getting themselves to the championship game.
Our season over here in Sweden is a little bit of a different story … we are currently in 9th place and are trying to make a playoff push. The top 8 teams in our league make playoffs and we are currently tied with the 8th place team, it will be a tight race for us until the end of season. Umea BSKT is a new club to the top league in Sweden so we have taken our rookie bumps and bruises as the year has gone on but there have also been some very good moments as well. We just beat Boras Basket who is one of the top teams over here in Sweden and was also a Eurochallenge team as well. So a very big win for our club this week and hopefully we can build off this victory and it can give us some momentum as we head into the crucial month of February.
We play twice a week for basically the whole month of February, so we have a fair amount of games and honestly every last one of them are extremely important to keep our playoff hopes alive. This season is a very different feeling to the season I had last year in England. Last season we were the favourite heading into every game, we had an extremely talented team and our confidence was at an all time high.
This season I am also playing on a very talented team but we are definitely seen as an underdog in the majority of our games. We still go into every game with confidence and our coach does a great job of preparing us night in and night out but it is a very different type of feeling playing like you are trying to shock the rest of the league verse trying to show the rest of the league your dominance…if that makes sense.
Brighter days are ahead, literally. We have started practicing better and that has translated to our play. I am confident that we can make a strong playoff push and end our season on somewhat of a high note.
Also it is literally getting brighter outside! The hours of daylight was very minimal during the middle of November to the middle of January and slowly the sun is starting to stay up longer and longer, which definitely helps to keep our moods in check.
Thanks for reading
Kai
#gojacks
A big thank you to Kai for giving us an insight into the professional life overseas.  You can follow his exploits here periodically as well as his day-to-day on Twitter @kai11williams as well as on Instagram at KaiWilliams23.  Stay tuned here for more of his adventures in Sweden.