Stauskas to Get Traded from Sacramento?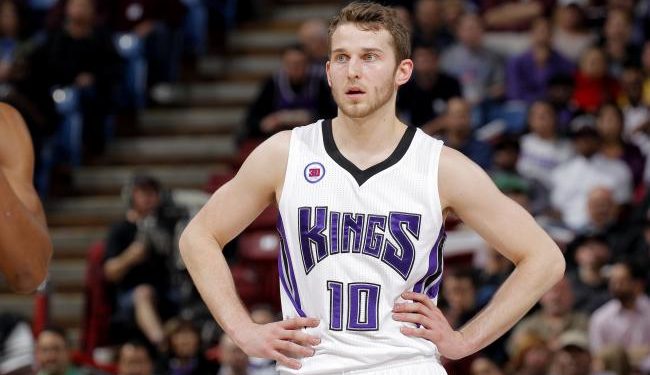 Canadian sniper Nik Stauskas looks to be on the trade block according to a recent CBSSports report.
The Sacramento Kings are seeking frontcourt help in a trade and are willing to discuss first-round pick Nik Stauskas in the deal, league sources told CBSSports.com.

The Kings want to pair Cousins with a frontline player who would fit with his post-up skills — either a stretch four or above-the-rim defender, sources said. They've fielded numerous calls about Stauskas, whose opportunities have been limited with the steadily improving play of Ben McLemore.
Stauskas is averaging 3.6 PPG, 1.1 RPG, 0.7 APG in 14 minutes during his rookie season.
The 6'6 shooting guard from Missisauga, Ontario was Sacramento's lottery selection, with the #8 overall pick.