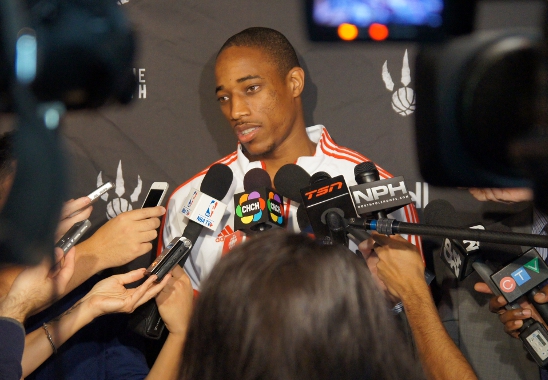 Demar Derozan Back in Practice for New Year
Demar Derozan joined the Raptors for their first practice of the year, after tearing a muscle in his thigh back in late November against Dallas.
Derozan's recovery has been going well, however there hasn't been an official date for his return to the team.
"It may seem like I'm patient, but I'm about to go crazy [while] watching the games," DeRozan told Raptors.com. "Even just being at home, not being able to do my normal routine that I'd be doing if I was playing. It's tough. It's not an easy thing at all"
Through 15 games this season, Derozan is averaging 19.4 PPG, 4.2 RPG and 2.6 APG.
For the full piece by Holly Mackenzie, please click here.