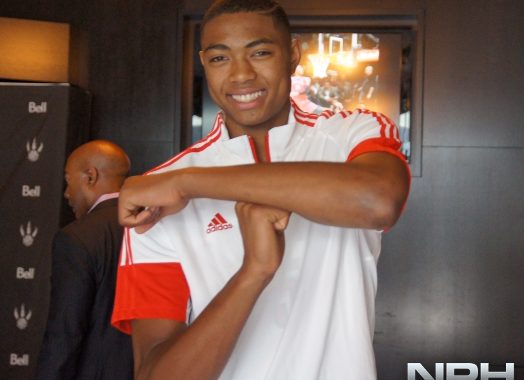 Bruno Caboclo starts NBA Career with Alley-oop JAM!
Up big against the Bucks, Dwayne Casey decided to let Bruno Caboclo loose to get a taste of regular season NBA basketball.
The Brazilian did not hesitate to get shots up, including his first basket, a 2-hand alley-oop JAM from Lou Williams!
Raptors fans wanted Bruno, and they got him!