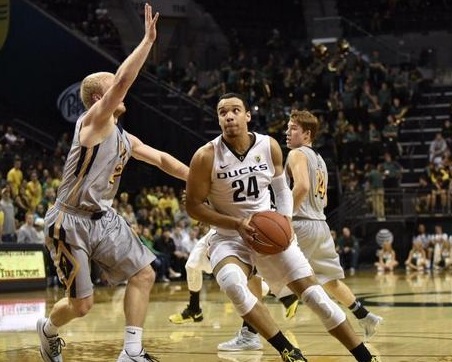 Dillon Brooks Shines for Oregon in First Collegiate Game!
Dillon Brooks opened his collegiate career, although an exhibition, in fine fashion, finishing with 16 points and six rebounds for Oregon in a win over Northwest Christian 101-69.
The Mississauga, Ontario product is one that we have been high on, since the first time we saw him four years ago.
Brooks seperates himself with his toughness and hunger; regardless of the competition level, the 6'6 small forward has never backed down, rather excelled in every situation.
Physically, Brooks has already transformed his body in the last two months, by trimming down and adding muscle definition.
Oregon Ducks faithful got their first glimpse of Brooks last night, and should be excited to have him, as an impact freshman.
Brooks was the #2-Ranked 2014 Canadian prospect in the North Pole Hoops National Rankings.