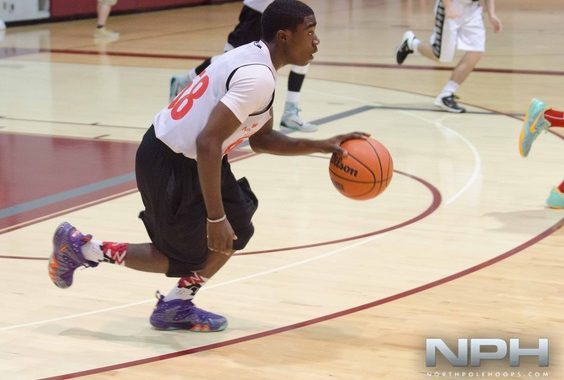 The Struggle is Not Glorious…the By-Product is.
The summer is over, and before you know it…tip off time.
Think about where you were 365 days ago…are you the same player?
How much improvement have you made over the spring and summer?
Specifically, did you address your weaknesses?
My job requires that I track the progress of Canadian basketball prospects all year long — Spring, Summer, Fall and Winter.
At this time of the year, I'm learning about where prospects have taken their game since our last sighting, however it won't be until the official basketball season takes off in the coming months, that the cream will rise to the top.
The game of basketball is beautiful because it's transparent– when you step foot in between the lines, there is no hiding; strengths are displayed, weaknesses are exposed, and more importantly, the strategic work ethic and use of the off season reveals fact from fiction and substance from hype.
The Struggle is Not Glorious, the By-Product is.
Through the combination of speaking with prospects and our in-depth research, it has naturally become evident that some players have not improved, some have made minor tweaks, while others have used the summer to take their game to new heights.
As my colleague Kyle Julius stated last April, a productive off-season is full of pain and struggle.
In both life and in basketball, developing your craft or being "in the trenches" is not glorious; however, the by-product of this struggle is.
Whether it was successfully transitioning positions, being able to finish left as effortlessly as right, adding new moves to your offensive arsenal, increasing flexibility, shedding weight or gaining explosiveness, it will become evident in the near future.
Balance
Competing and playing games is a neccessary part of your development–it is the application component for the hours of time in the gym. However, balancing games and drill work is absolutely VITAL to a student-athlete's long-term success.
Did you have balance this off season?
Did you put more hours playing games, or developing your game?
Preparation
There is a good two months before major tournaments kick off across the country–how will this time be used?
Everyone wants to "make it" but how many have the dedication & mental discipline to follow through, understanding that the process is not fun?
I look forward for the season to start as it will be Interesting to see who actually put in work over the summer & who just talked about putting in work.
Either way —->>> #GameSpeaks