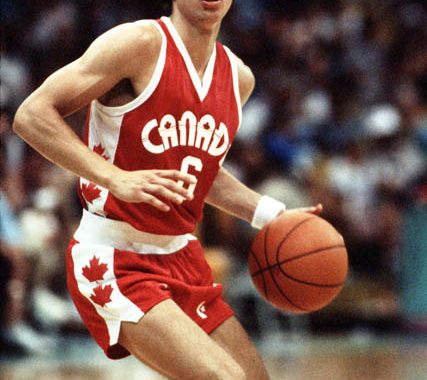 42 Canadians Drafted to NBA Since 1947 – FULL List! #NPHTrailblazers
NPH Trailblazers is a North Pole Hoops series, illustrating the careers of influential figures of the past, who have paved the way for the present and future of Canadian basketball.
With the 2014 NBA Draft only three days away, and the Canadian impact more relevant than ever, it is vital that the past is recognized and celebrated.
The following is a FULL list of Canadians that were drafted to the PROS, dating back to as early as 1947, combing multiple eras.
The 2014 NBA Draft will set a new record, potentially having as high as eight selections.
42 Canadians Drafted to NBA
This list is in chronological order
Hank Biasatti, Boston Celtics, 1947 BAA Draft.
Ernie Vandeweghe, New York Knicks, 1949, 29th
Bob Houbregs, Milwaukee Hawks, 1953 , 2nd
Richard Spears, St. Louis Hawks, 1964 Rd 13
Warren Sutton, St. Louis Hawks, 1964 Rd 12
Bob Burrows, Seattle Supersonics, 1969, 169th
Bobby Croft, Boston Celtics, 1970, 123rd
Phil Tollestrop, Buffalo Braves, 1973, 211th
George Rautins, Buffalo Braves, 1975 , 158th
Mickey Fox, 1975, Detroit Pistons, 1975, 169th; Portland Trailblazers 1979, 56th
Lars Hansen, Chicago, 1976 , 37th, Los Angeles Lakers, 1977, 151st
Perry Mirkovich, Portland Trailblazers, 1980 , 125th
Jay Triano, Los Angeles Lakers, 1981 , 179th
Mike Brkovich, Milwaukee Bucks, 1981, 181st
David Coulthard, Detroit Pistons, 1982 , 214th
Leo Rautins, Philadelphia, 1983 , 17th
Stewart Granger, Cleveland Cavaliers, 1983 , 24th
Ron Crevier, Chicago Bulls, 1983 , 75th
Tony Simms, New York Knicks, 1983, 128th
Joe Kazanowski, Utah Jazz , 1983 , 146th
Greg Wiltjer, Chicago Bulls, 1984 , 43rd
Karl Tilleman, Denver Nuggets, 1984 , 79th
Eli Pasquale, Seattle Supersonics, 1984 , 106th
Bill Wennington , Dallas Mavericks, 1985 , 16th
Mike Smrek, Portland Trailblazers, 1985 , 25th
Dan Meagher, Chicago Bulls, 1985 , 125th
Barry Mungar, Washington Bullets, 1986 , 82nd
Rick Fox, Boston Celtics, 1991 , 24th
William Njoku, Indiana Pacers, 1994 , 41st
Steve Nash, Phoenix Suns, 1996 , 15th
Todd MacCulloch, Philadelphia, 1999 , 47th
Jamaal Magloire, Charlotte Hornets, 2000 , 19th
Samuel Dalembert, Philadelphia 76ers, 2001, 26th
Denham Brown, Seattle Supersonics, 2006 , 40th
***Andy Rautins, New York Knicks, 2010, 38th
Tristan Thompson, Cleveland Cavaliers, 2011, 4th
Corey Joseph, San Antonio Spurs, 2011, 29th
Andrew Nicholson, Orlando Magic, 2012 19th
Kris Joseph, Boston Celtics, 2012, 51st
Robert Sacre, Los Angeles Lakers 2012 60th
Anthony Bennett, Cleveland Cavaliers, 2013 , 1st
Kelly Olynyk, Dallas Mavericks, 2013 13th
***Samuel Dalembert – Lived in Canada from age of 14, was not Canadian citizen until 2007.
***Andy Rautins – duel citizen (USA/ Canada) born in USA.