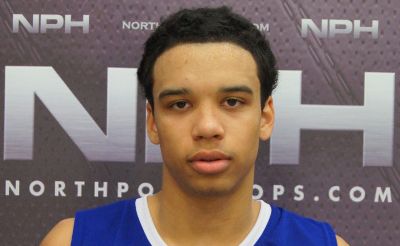 Dillon Brooks Unstoppable Against Brazil, Canada Cruises
Canada's Junior National Team (U18) team tipped off against Brazil in it's first game at the FIBA Americas in Colorado Springs, Colorado. Canada passed the century mark, crushing Brazil 101-59.
Simply put, Dillon Brooks (Mississauga, ON) was unstoppable. He came off the bench in the opening game to have 24 points in the first half and finished with 29 points, 3 rebounds, 5 assists, 3 steal and 1 block on 12-16 from the field in 24 minutes.
Canada had multiple contributors in the blowout victory. Montaque Gill-Caesar (Vaughan, ON) put up 20 points and 5 rebounds while Chris Egi (Markham, ON) and Corey Johnson (Ottawa, ON) chipped in with 14 and 12 points respectively.
Ben Miller (Winnipeg, MB), displayed an all around game and fed his guys for easy finishes, ending with a game high 7 rebounds and 6 assists to go with his 4 points,
Brazil was outmatched from a talent perspective and was not able to handle ball pressure. On the defensive end, there was no match for Dillon Brooks as he showed his versatility connecting from deep and finding his way to the rim.
Canada's next match will be against the Dominican Republic at 3pm on Saturday, June 21. The red and white will also meet with Puerto Rico in the preliminary round in Group A.