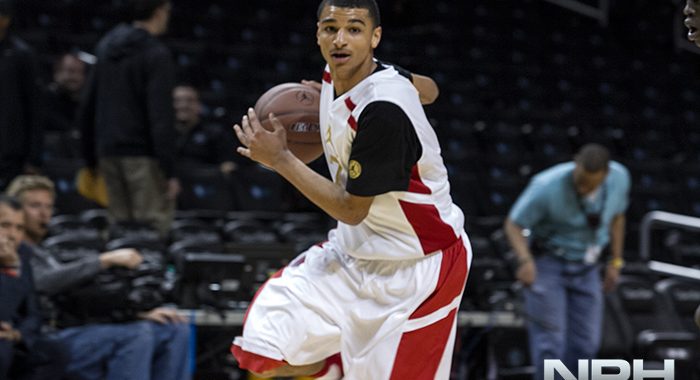 North Pole Hoops Top 5 Canadian Basketball Rankings – 2016
We've said it time and time again, the Canadian class of 2016 is set to be special.
This class will change the game for Canadian basketball forever, in that it represents the great depth that the future holds, moving into 2017, 2018, 2019 and so on.
Furthermore, it will change the recruiting game, as we at North Pole Hoops project 20+ mid-high major prospects.
That's correct! The great white north is coming hard…for years to come.
After earning the top spot last year en route to Jordan Classic MVP, Jamal Murray only continued to stack his resume, leaving strong impressions at the Nike Hoop Summit in front of a collection of NBA personnel. Murray is the toughest player we have EVER seen at this age. Outside of his physical attributes (6'5 PG) and talent, it's his mental edge that makes him such a special player and person. One of CIA Bounce's leaders on the EYBL circuit.
Justin Jackson is special in his own right; at 6'8 with a strong skill set and vision, his upside is through the roof. Jackson is coming off a strong showing with Canada Elite at Pitt Jam Fest.
Jermaine Haley – coaches across America are starting to learn about the British Columbia product. What we projected two years ago is coming to fruition. Haley has turned the corner in his physical and mental development, and his recruitment is blowing up as a result. Playing up with Drive U17 team; will be a treat to watch this summer.
Nolan Narain has been up and down over the last two years but it looks like he is as comfortable as ever in his body, playing his best basketball. Expect a steady incline from the Hamilton product; has been a force for U-Play Bounce.
Tenacious. Koby McEwan possesses the "it" factor and has been consistent in every playing environment from high school to club to international ball. McEwan Will not take possessions off, and if you're the opposition it would be wise to do the same, or you could easily find yourself on the wrong end of a highlight reel. McEwan runs with the CIA Bounce 16U squad.
NPH Top 5 2016 Canadian Prospects
#
Player
POS
School
HT
WT
Commitment