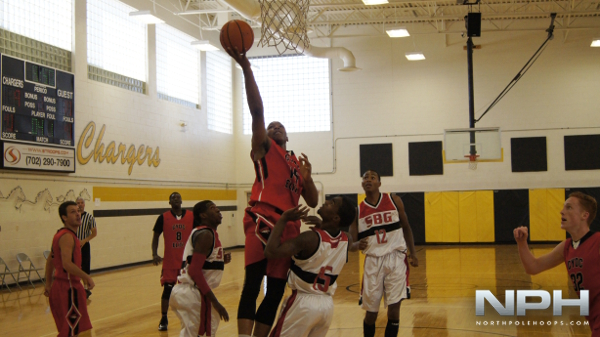 @NorthPoleHoops Top 25 Canadian Basketball Player Rankings – 2014
High School season is over, the club season is rolling and for the North Pole Hoops team, all that means is transition.
As we bid farewell to the class of 2014, we've compiled a Top 25 list for public consumption, based on our findings over tracking these athletes through the course of their young careers.
In other words, here is a glimpse into the future of Canadian basketball.
You Can Make it from Canada
Currently 12 of 21 prospects in the Canadian class of 2014 have accepted NCAA division 1 scholarships [from low-major to high-major levels] coming out of their Canadian program.
Sleeper Alert
Mathieu Kamba is the best uncommitted Canadian prospect available. Out of Calgary, Alberta, the 6'4 wing is well under the radar, however will be a steal for whoever picks him up. He is the most physically ready Canadian prospect in the class of 2014.
Quebec Representation
QC talent is coming…it's coming strong. Kris Joseph (NBA Draftee, Boston Celtics), Olivier Hanlan (Boston College), Kenny Chery (Baylor) Khem Birch (UNLV) are some names you should be familiar with  by now–all who have made a major impact at the highest levels of NCAA basketball. The 2014 Class is also quite impressive spearheaded by Nemanja Zarkovic and Kevin Zabo.
NOTE: Laval picked up a STEAL in securing Yoann Folquet (Montreal, QC), an NCAA Mid-Major calibre talent. Folquet is the only CIS representative in the NPH top 25.
Canadian 2014 HS NCAA Commitments (as of May 2)
Ontario – 11
Quebec – 5
British Columbia – 3
Alberta – 1
Saskatchewan – 1
@NorthPoleHoops Top 25 National Player Rankings
Click Player Name to visit Profile

#
Player
POS
School
HT
WT
Commitment