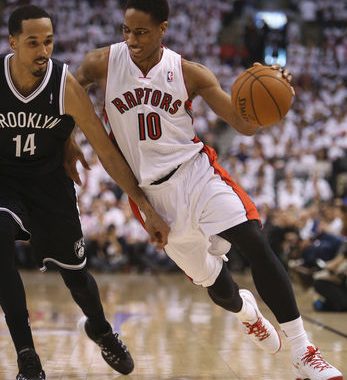 How Can Raptors Take Game 2?
In last week's Raptors poll, we asked if the Toronto can defeat the Brooklyn Nets.
Not surprisingly, 90% of the vote hit the "yes" button…still very possible.
The team seems to be confident, and Raptor fans would hope that playoff jitters are now a non-factor.
Game one was controlled almost entirely by Brooklyn, while the Raps were unable to get any flow.
Now with Toronto down 1-0, and one more home game before travelling to Brooklyn, you can call it a "must win."
[poll id="33″]