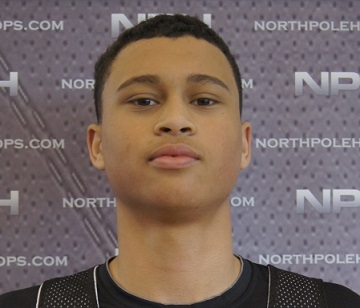 Jermaine Haley Heading to Spain, Reclassifies to 2016
Jermaine Haley, British Columbia's top basketball prospect will be heading to Spain and attending the Canarias Basketball Academy, to complete his high school career.
CBA alumni include Joel Freeland (Portland Trailblazers), Ryan Richards (2010 San Antonio Spurs draft pick) and countless NCAA D1 players such as Shane Hammink (LSU), Boris Bojanovsky (FSU) and Tom Mayam (Seton Hall) to name a few.
In the process, Haley will reclassify to 2016, making an already deep Canadian class, that much stronger.
The 6'6 skilled combo guard out of Burnaby South will be in attendance at Cadet national team tryouts for Team Canada this summer.
Haley will also compete on the AAU circuit this spring and summer with DRIVE, heading to Spain in September.
Already heavily being recruited by Oregon St, NMSU, Santa Clara, Seattle, Portland & Boise St among others, expect Haley to be a highly sought after Canadian prospect for the class of 2016.