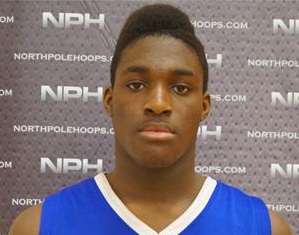 Lindell Wigginton, Anthony McNish Selected to Jordan Brand Classic
The Jordan Brand Classic will once again have a good dose of Canadian representation with four being selected to play in the various games April 18, 2014; Trey Lyles, Marial Shayok, Lindell Wigginton and Anthony McNish.
Starting with the main event, Kentucky commit, Trey Lyles (Saskatoon, SK) was selected to compete in the "National game."
Lyles is @NorthPoleHoops #1-ranked Canadian prospect in the class of 2014.
For the "regional game", Ottawa, Ontario's Marial Shayok (who is committed to Marquette) received the nod and will compete for the Away team.
In the international game, which typically caters to rising underclassmen talent, Lindell Wigginton (North Preston, Nova Scotia) and Anthony McNish (Toronto, ON) will have the opportunity to display their talent.
Lindell, the younger brother of Ohio Commit Rodell Wigginton, becomes the first player from Nova Scotia to compete in the prestigious JBC.
"It feels good to know that I'm putting on for my city and putting us on the map," Wigginton told NPH.
The 6'1 point guard has been causing havoc on the Nova Scotia high school scene, always confident, and never shying away from the moment.
"I just want to play my game and show the world my skills. My mindset is going into the game and feeling like nobody can stop me, be me and everything should go well.
Last but not least, Anthony McNish will join Wigginton in the international game, after a very strong season with Henry Carr, where he was an integral part of the Crusaders OFSAA silver medal run, despite being the youngest player on the team.
Previous Canadians selected to the festivities: Tristan Thompson, Cory Joseph, Anthony Bennett, Andrew Wiggins, Tyler Ennis, Khem Birch, Myck Kabongo, Kyle Wiltjer, Kevin Pangos, Jamal Murray, Justin Jackson, Kevin Zabo, Chris Egi, Duane Notice.