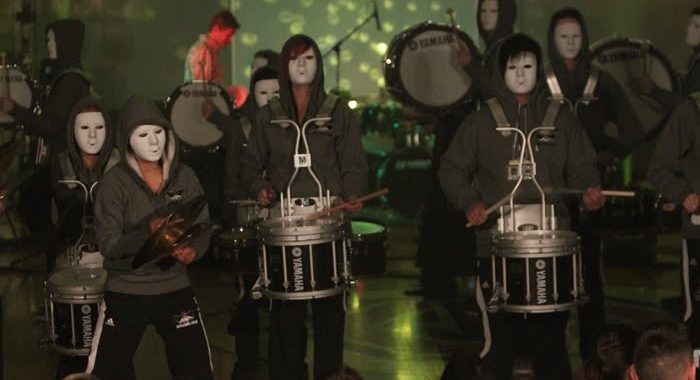 EDMONTON,AB–This past weekend I was blessed with the opportunity to take in one of the most established, exciting and talent laced basketball tournaments in North America – the 32nd Annual Jasper Place High School REB Invitational. Annually the REB host 36-38 teams from all over Canada and the USA (on some occasions a few have traveled from Australia & China) within four female/male student-athlete divisions:
Junior Varsity Girls (8 teams)
Senior  Girls (8 teams)
Junior Varsity Boys (8 teams)
Senior Boys (12 teams)
Because this tournament is highly sought after, it has exposed the Edmonton community to a plethora of talented student-athletes who have moved on to display their talents at the CCAA, CIS, NCAA and in some cases the NBA, like Ben Gordon (current Detroit Piston) who dominated the tournament in 1999 while he was in grade-11.
As always the tournament was enviously organised to the T by current Senior Boys' Basketball Coach Matt Burrows and a multitude of Jasper Place Administration, Teaching Staff and Students (over 600 in total).
This year's version of the REB sported 35 teams that represented Canadian Provinces of Manitoba, Saskatchewan, British Columbia and Ontario; as well as, California and Arizona – who represented our neighboring southerners of the USA. In addition, as always, the Reb was a place that highlighted the premier talents of the current JP Student Body (musical entertainment by The Rebel Thunder Drumline)
and the student-athlete participants "Go Auto Slam Dunk Competition." The highly exciting Dunk competition was won by Arizona HS student-athlete Payton Dastrup (committed to attend Brigham Young on a scholarship for the 2014 academic school year).
As far as basketball action, all three of JP's full-length basketball courts were in use from conception (10:30am Thursday) until expiration (10:30pm Saturday) and the competition was fierce as teams battled it out sacrificing blood, sweat and tears in search of the coveted 2013 REB Basketball Invitation championship.
SEMI-FINALS
In my opinion the local Canadian, Albertan and Edmontonian teams represented to the fullest as on the girl's side St. Albert High School edged the Raymond Comets in the Senior Girls Championship ; meanwhile the boys showcased  their strength in game one O'Leary versus the California of JW North and #2 Harry Ainlay (Edmonton) versus B.C's own Terry Fox.
In game 1 the O'Leary Spartans and the visiting JW North battled tooth and nail in the first-half exposing the crowd to a high octane show of fast paced action that included three-point bombs, slick passes (great ball movement) and the execution of various defenses. Defensively, JW North continued their steady diet of a 1-3-1 zone that they extended to apply maximum pressure and then fell back to either man-to-man (which is hard to execute) or the same 1-3, and flexed to a half court 2-3 when the ball touch a sideline-baseline. On the other hand O'Leary kinda surprised me as they did not seem like the traditional team that I had come to know by running various defensive schemes allocated to confuse and disrupt their opponent. Nevertheless, O'Leary, was content in running a 2-3 zone that they extended to apply novice pressure (to slow down) and then they settled into the traditional 2-3 set. Both teams exchanged heavy weight punches and the halftime score reflected both of their efforts as the half ended 37-34 (for JW North). Offensively, because the two opponents played so much zone, both teams relied on good ball movement and outside shooting, but I must admit I was extremely impressed with JW's ability to move the ball – it was like those kids had an inner sense or been playing together since grade four.
In the second half, both teams came out sticking with their initial game plans (as stated above) but JW North proved to be the deeper, more consistent team as they outlasted the home town O'Leary Spartans ending the possibility of an all Edmonton Reb Final.
In game two, the Harry Ainlay Titans came out in the first half dropping three-point BOMBS against the visiting Terry Fox building as much as a 11-point lead in the opening quarter.  Defensively HA played straight-up man-to-man; meanwhile their BC counterparts started the game in a passive 1-3-1 zone and the passivity of the zone allowed HA scoring three-point baskets at will. Devon Healey put on a shooting show for the ages as he dropped 5 straight threes in the first quarter alone. The halftime score was slim yet impressive double digit lead for HA. In the second half Terry Fox made no adjustments as they seemed content with sticking with their initial zone defensive scheme and allowing Harry Ainlay continuing to drop bomb after bomb. After the lead swelled to a commanding 72-56, Terry Fox finally decided to switch things up a little by going to a 1-2-2 ¾ court defense to hopefully speed-up the Titans by chasing them off the three-point-line. Terry Fox made a slight run, but their efforts dowsed time after time as the Titans were too hot and cruised to what an end result looked like a competitive victory but to those in attendance – was seen as a victory of dominance from start to finish.
FINALS
This is what everyone was waiting for…the final match between the Harry Ainlay Titans and the JW North Husikies. As expected Ainlay started in their traditional man-to-man defense; meanwhile JW started in their consistent yet effective extended 1-3-1 defense, but they added a 'major' wrinkle by aggressively trapping the wings and the corner. This adjustment proved to be futile to the Titans from the jump as HA fought gallantly but it was clear that the relentless, python like defensive pressure had them confused and guessing and instead of being assertive. Just as the first half began, it ended with Deshon Taylor draining a deep trifecta – halftime score was 58-30 for the Huskies.
In the second half, it was clear that Coach Hoyt tried to make some adjustments – more notably switching to some 2-1-2 zone pressure, but it was all for not as JW North continued their relentless defensive pressure (active hands combined with speed, quickly & length); meanwhile Taylor continued to drop bomb after bomb (from beyond the NBA three-point-line) as if he was playing a game of horse – himself versus the entire Titans' team.
With the final score resting at a commanding 116-59 for the JW North Huskies; it was strikingly clear to everyone in attendance that our very own local Harry Ainlay Titans are going to be one of the teams to watch for Alberta's 2014 Boy's Provincial Championship. Though outmanned, outgunned and outmatched, the Titans exhibited the athletic ability, shooting ability and offensive/defensive fundamentals needed to take a back seat to none in our Province. Many basketball enthusiast walked away saying they cannot wait to get this year's provincial championship underway and immerse themselves in the excitement.
In conclusion, chalk another successful REB Invitational. Again the students and staff at Jasper Place High School put on a show of professionalism, class and togetherness that in turn manifested an environment full of basketball anticipation and excitement that will continue to serve this tournament as one of the most sought after basketball events in North America.
Notables:
The only thing missing was the famous and to some the infamous REB-Dog. For those who don't know what the REB-Dog is – try a midsized hot dog that is covered with an abundance of Asian Chilli Garlic Sauce (loaded with Asian red peppers). In the past, basketball enthusiast arrived at the REB Invitational knowing that they had to at least try one REB-Dog but the last two years many (including myself) have been emotionally scarred at its disappearance. Message to Matt Burrows and the over 600 student and staff volunteers – PLEASE bring back the REB-Dog!
Girls Allstars
Marina Marchichiw – Stalber
Sunder West – Raymond
Madison Whiting – Spruce Grove
Heidi smith – Virden Collegiate
MVP:
Brielle Wise ST ALBERT High School
Boys Allstars
Dikymbe Marin – JW north
Barento Mohammed – Ainlay
Jomari Reyes – Terry Fox
Payton Dastrup – Mountain view (Mesa)
MVP
Deshon Taylor (JW NORTH) – 40 points in 3 quarters of work in the final