Manny Wood 83 Points Sets Manitoba High School Basketball Scoring Record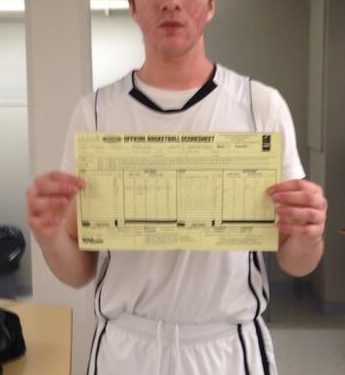 We may not see 81 from Kobe Bryant again, but it looks like Manny Wood is picking up the slack, setting the Manitoba high school scoring record, registering 83 points for St John's Ravenscourt in a blowout victory over Beaver Brae 115 -25 at the Brandon Sun Spartan Invitational.
"It started like a regular game; I didn't really realize how many I had. I just kept shooting and they just kept going in," Wood told NPH. "I had a feeling I was going to have a good game, but I didn't except this."
Manny Wood (Winnpeg, MB) is a 6'4 forward in the tenth grade, who has been hovering around 20 points per game, against varsity competition.
According to Basketball Manitoba, Wood broke the 57 year old record of Alec Keenan who scored 82 points for Isaac Newton HS vs Selkirk on Jan 23, 1956.
"It feels great, it's an honour to be among those other names."
Wood broke the BSSI tournament record with 51pts at halftime, before eclipsing the provinical record, playing all 40 minutes in the game along with four of his teammates.
The 6'4 forward hit only one three-pointer and a flurry of long twos, as the game was being played on a university sized court.
83 point is 83 points, an impressive feat at any level; however it is also important to take this performance with a grain of salt. In other words, the competition was clearly inferior.
With that being said, Wood has made his mark on the high school scene, but will have a target on his back moving forward.
Congratulations to Manny Wood on setting the new provincial scoring record.