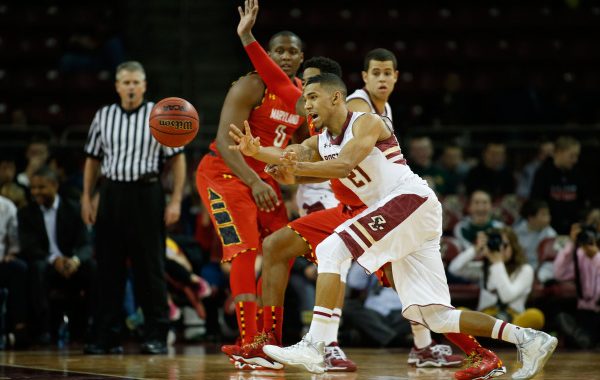 Olivier Hanlan Bounces Back…Continues to Shine for Boston College
Although there was only one Canadian in action Thursday night, he was more than a notable one.
Olivier Hanlan (Gatineau, QC) put in one of his top all around statistical performances of the season, recording 26 points, five rebounds, eight assists and one steal. However, despite the solid effort, his Boston College Eagles suffered their third straight loss in a 88-80 loss to the Maryland Terrapins.
Boston College is now 3-10. Although Hanlan only shot 35% from the field (5-14 FG, 1-4 3PT) he was nearly perfect from the free throw line (15-16 FT). Hanlan's eight assists were also the highest he has registered all season.
It was a bounce back game after the Quebec native posted a season-low six-point effort in a 78-62 loss to USC last Sunday. It was the only time in ten games that Hanlan failed to reach double figures.
Hanlan is currently averaging 19.9 PPG, 4.1 RPG, 3.5 APG on 45% from the field.