NPH CIS Preview: Thompson Rivers Wolfpack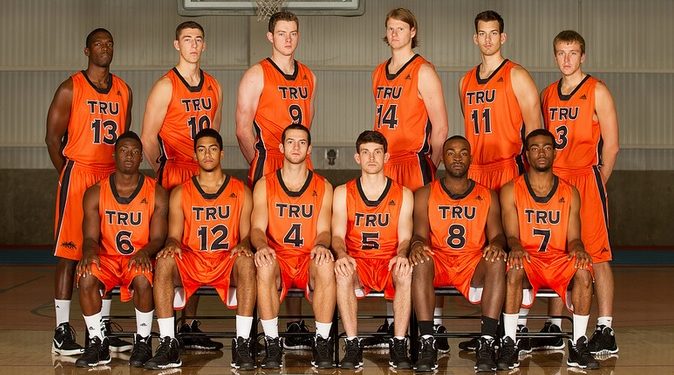 Last Season:
Overall      Pct.    Conf.     Pct.      Streak     Home     Away     Neutral
   7-15       .318    7-15     .318         7L               5-6          2-9         0-0
Team: Thompson Rivers University (TRU)
Head Coach: Scott Clark
Assistant Coaches: Chas Kok, Mark Simpson
2012-2013 record: 5-17
Key Players:  Ta'Quan Zimmerman, Will Ondrik, Tallon Milne, Josh Wolfram
Incoming Recruits:
Ta'Quan Zimmerman
Reese Pribilsky
Josh Wolfram
Gerard Gore
Anton Dixon
Tallon Milne
Departures: Kevin Pribilsky, Akeem Pierre, Blaz Bozinovic, Ivan Bozinovic, DJ Oates, Theron Haslom, Vincent Watson
Coach Clark has brought in what many would consider to be an extensive recruiting class for the Thompson Rivers Wolfpack this season. One might look things as though the TRU squad has lost some major pieces since last season. However a more realistic view would be that in respect to losing some big team components, some new ones have been secured for the upcoming 2013-14 season.
Quickly before the end of last summer the Wolf Pack were looking a lot smaller in terms of individual physical size. 6'10 brothers, Blaz and Ivan Bizonivic departed the program leaving a gap in the paint.
Clark signed University of Calgary transfer Josh Wolfram (6'10 / 8 ppg) and Simon Fraser transfer Tallon Milne (6'8 /2.8ppg). Something that these two players bring is that they are well rounded basketball players. Coach Clark informed NPH that these two guys can dribble, pass, rebound, run and produce in a variety of ways. Tallon in particular, is an experienced, high-energy guy who shares a level of familiarity with Coach from their Simon Fraser days.
One definitely can't forget last years leading scorer and returnee, Will Ondrik, who averaged 15.2 ppg while grabbing nearly six boards as well. Clarke expressed that "Will is a guy who can play any position we ask him, whether that be the 2,3 or 4". Ondrik will certainly be a fundamental pillar to this team's success this season.
In terms of guards, TRU has added some depth with players like Reese Pribilsky and Ta'Quan Zimmerman. Reese steps up as his brother Kevin (14.6ppg) has graduated. Reese has some strong leading qualities in that he's creative on the dribble and he's vocal with the rest of the team.
In preseason action, against teams like Laurier and Concordia, he demonstrated he can score the ball. Look for him to be a significant contributor on and off the bench. Ta'Quan is a Monroe Community College transfer that is strong, experienced and a consistent scorer.
Clarke mentioned that bench players Troy Grant and Zach Usherwood are two that have stepped up time and time again and will more than likely start. They are good on-the-ball defenders who show a great deal of toughness. Grant and Usherwood averaged 7.3ppg and 7 ppg respectively throughout last years regular season play.
This is a team that has a balanced amount of experience and talent. They are all basketball players in that they come well-equipped skill wise regardless of their position. They are going to have to be competitive every night as they play in a tough Prairie division that includes CIS #5-ranked Victoria and #8 UBC.
Not to mention an even tougher conference, adding in the #2 Alberta Golden Bears and #7 Saskatchewan Huskies, two teams that the Wolf Pack will face this weekend in the first weekend of conference play. How they come out against these two very strong programs could very well set the tone for their season.
Tip-off begins Nov 1st as the University of Saskatchewan comes into the Wolf Pack den.