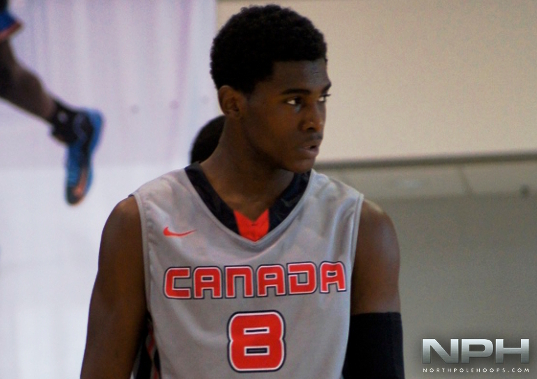 Montaque Gill-Caesar Moves to #1 Spot in Canadian Class of 2015
Montaque Gill-Caesar now holds the number one spot in the NPH National Rankings for the Canadian class of 2015.
With the reclassification of Chris Egi to 2014, Gill-Caesar, a qualified and big time prospect in his own right, moves up a spot.
The 6'6 swing man is coming off a big summer, averaging 20+ PPG at Peach Jam and leading Canada with 16.8 PPG at Nike Global Challenge.
MGC has some big shoes to fill at Huntington Prep this season, with the departure of good friend and long time teammate Andrew Wiggins.
However, the top spot in 2015 is not cemented by any means as Canadian prospects like Munis Tutu [Windsor, ON] and Dillon Brooks [Mississauga, ON] continue to develop, all possessing 'big time' potential.
After releasing the class of 2014 NPH Top 10 National Rankings, November will bring the NPH Top 10 for the class of 2015.
[youtube]6vJ_D5RDAqs[/youtube]