Andrew Wiggins Makes Kansas Debut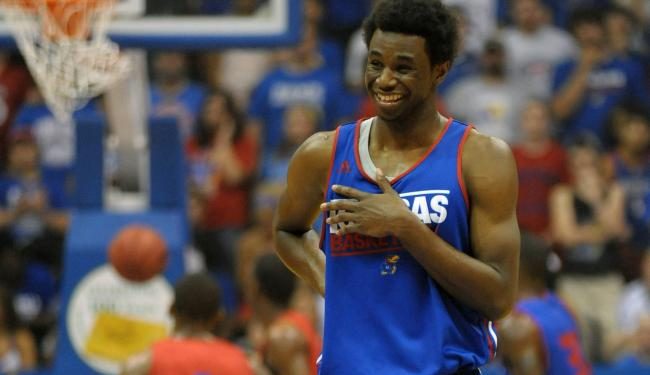 Andrew Wiggins made his debut  at Allen Fieldhouse for the first time last night, in front of 16,300 people.
The Canadian super freshman has the state of Kansas buzzing, as evidenced by the 3,000-5,000 people that were turned away at the gate.
Wiggins ended with 12 points, including several highlight reel dunks, as you will see below.
Vaughan Secondary, Huntington Prep and now Kansas. Wiggins' college journey is about to begin.
Strap on your seat belts.
[youtube]zycN1KH65YQ[/youtube]