British Columbia Combine: BAM Testing Visiting Vancouver, BC on September 29th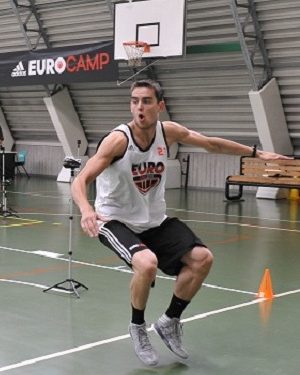 [youtube]http://youtu.be/y3xZk-2Oqyc[/youtube]
Over the summer I was fortunate enough to attend a number of high school and pro events including the LeBron James Skills Academy, the Team USA National Training Camp and some of the major AAU tournaments in and around Las Vegas.
In that time I was able to speak with scouts, coaches and team personnel, and the one common remark I heard about Canadian players is that a majority of us are way behind when it comes to strength and conditioning.
If you have designs on being a college or pro athlete, strength and conditioning is something you need to start considering sooner than later.
With that in mind, I've invited the team from BAM Testing to come to Vancouver and hold a one day testing combine.
My thinking here is not that we are all elite athletes and we need to get tested, but rather that this testing can be used to establish a baseline and is a great tool to use to point out areas that may need improvement, while having a reliable metric to measure that improvement.
WHO: BAM Testing – As the official third party provider of athletic testing to the NBA Combine and Adidas Nations camps, BAM has built a reputation as a trusted source for athletic testing and measurement.
WHAT: The British Columbia Combine will include the same five testing protocols used at the NBA Combine.
It will not only give athletes a way to measure their abilities against the most elite basketball players in the world, but also to track their progress between testing dates.
The combine will also include talks from local strength and conditioning professionals so that athletes can become more familiar with the resources that are available to them.
WHEN: September 29th, 2013 at the Simon Fraser University East Gym.
Start time is currently scheduled for 12pm. Athletes are encouraged to arrive at 11 AM for registration.
COST: $60/player
CONTACT: Sunny Ahluwalia  – sunny@northpolehoops.com