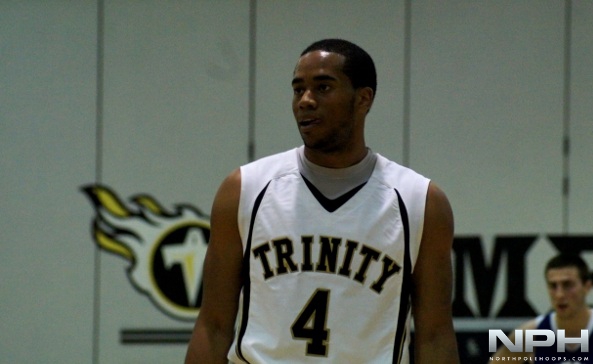 Trevon McNeil Heading to McMaster…Marauders Set to Make Push
Trevon McNeil, NPH #13-ranked Canadian prospect is officially off the board. The 6'1 combo guard has decided to keep it local, committing to the McMaster Marauders.
Following a successful career at Holy Trinity (Oakville, ON) alongside fellow seniors Nolan Mackenzie (Lakehead commit) and Regis Ivaniukas (uncommitted), McNeil joins a strong group to give Coach Amos Connolly one of the most talented teams in the OUA, and no shortage of guards.
Incoming PG, Hamid Nessek has also committed to the Marauders making it a competitive battle for minutes with so much talent on the perimeter, while also holding each player accountable.
"It makes practice intense, everyone will get better which makes the team better," McNeil told NPH. "The CIS Championships are where we want to go," he said bluntly.
Last season, with the injury of lead guard Adam Presutti, McMaster struggled to fill the void with another ball handler, but will now have several multi-dimensional threats at the guard positions, also including Joe Rocca and Aaron Redpath.
McNeil has the ability to create for himself and others, while bringing a high basketball IQ to the table; not to mention owning arguably the best pull up jumper in the country.
Much of the OUA had been recruiting McNeil, but in the end it came down to Ryerson, York and of course, McMaster. When asked about his decision in selecting MAC he replied, "it was a family feeling…they brought my family in and made them feel welcome, like a part of their own."
McMaster has been successful at securing commitments from upper echelon talent (Presutti, Rohan Boney, McNeil, Nessek) and the program looks set to make a serious push next season.
Expect McNeil to be a big part of it.
[youtube fNmh9-nNMlQ]