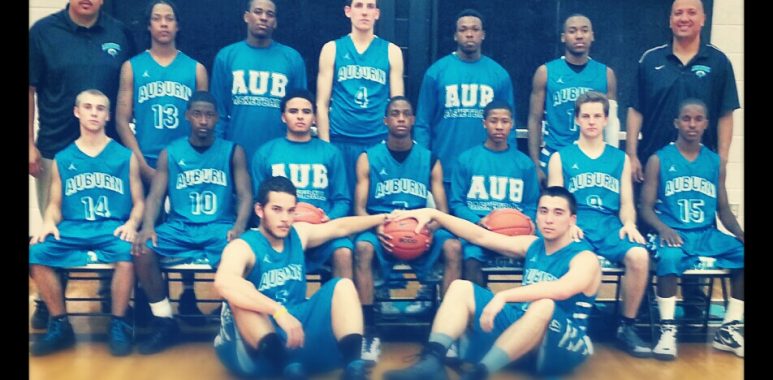 Davonte Provo, Johneil Johnson Lead Auburn to Tournament Championship Against East Coast Elite
Cole Harbour, NS–The Auburn Eagles hosted some of the top high school programs from New Brunswick and Nova Scotia for the Auburn Invitational.  Participating were the top placements from the 2012 Nova Scotia Provincial Championships; Dartmouth, Horton, Auburn and Citadel with 2012 New Brunswick provincial runner up Kennebecasis Valley as well as Fredericton based Leo Hayes High School.
The tournament pitted the top recruits from the east coast in head-to-head action which includes Auburn's Davonte Provo, Johneil Johnson Dartmouth's Maurice Colley, Citadel's Travis Adams, Isaiah Thomas 2013, Jayden Nordin, Horton's Brad Fuller, Alex Thomas, Brett Dickie , Gage Sabean and Erik Nissen, Nathan D'Entremont from New Brunswick.
As updated NPH National High School Rankings will be released this month, this tournament goes a long way to tell the story for the East Coast; Auburn laid claim to the best with its 91-88 win over Citadel High in the Championships game.  The eagles were led by Johneil Jonson who netted a game high 25 points and Davonte Provo scoring 24, while dishing out 12 assists.
In the loss, Travis Adams and Jayden Nordin each dropped 24pts and Isaiah Thomas added 19.  The Eagles took advantage of a rare opportunity in their home gym to avenge an earlier home 93-83 loss to the Phoenix in Halifax League play on December 11 
In the Consolation game, Alex Thomas exploded for 34pts to lead the Horton Griffins to a 83-67 win over Dartmouth High in a repeat of the 2012 Provincial Championship Game. Brad Fuller added 23 and Brett Dickie 17 for Horton. Dartmouth High scorers were Tyvon Casey with 18pts, Maurice Colley 16, Isaac Burglund 10.
In the second semi final Auburn high was led by Davonte Provo and Johneil Johnson with 21 apiece as they dropped Kennebecasis Valley 83-72.  Daniel Sulie also contributed 13pts for Auburn.  Erik Nissen and Ethan O'neil each netted 15 in the loss with Brad Sanford contributing 11.
In the first semi final the Citadel Phoenix knocked off the Leo Hayes Lions 93-75.  Jayden Nordin paced the Phoenix with 21pts followed by Isaiah Thomas 15 and Noah Xerea 13.  Leo Hayes was led by Josh Whalen with 26, Ben Cripps 14.
Additional Games
Auburn 101                             Leo Hayes 79
Jordan Crawley 17                   Jacob Eatmon 18
Daniel Sulie 12                         Ben Cripps 11
Levi Smith 11                            Jared Stafford 7
Kellan Duke 11
Davonte Provo 10
Citadel 83                              Kennebecasis 72
Travis Adams 22                       Erik Nissen 29
Jayden Nordin 14                      Brad Sanford 10
Liam Johnson 13
Auburn 85                                Dartmouth 64
Johneil Johnson 30                   Maurice Colley 20
Levi Smith 17                              Isaac Burglund 12
Treyvon David 13                       Cody Cluett 11
Citadel 90                                 Horton 65
Jayden Nordin 19                      Brad Fuller 28
Isiah Thomas 18                        Gage Sebean 11
Travis Adams 16
Leo Hayes 89                       Dartmouth 86
Ben Cripps 22                           Cody Cluett 18
Josh Whalen 22                         Isaac Burglund 16
Jared Stafford 14                      Noah McNaughton 13
Kennebecasis 67                 Horton 59
Erik Nissen 19                           Brad Fuller 20
Nathan d'Entremont 19          Brett Dickie 14
Gage Sebean 14