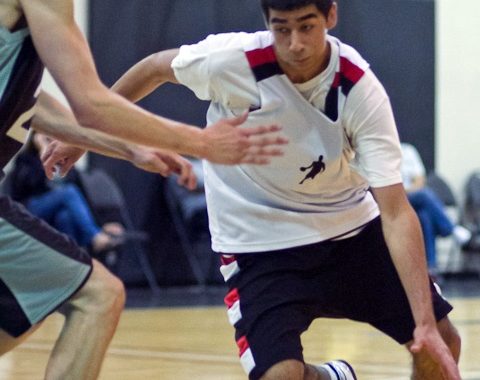 Manroop Clair Commits to Hawaii!
RICHMOND,BC–After beginning to attract a host of new NCAA schools on the AAU circuit with DRIVE, Manroop Clair has found a home early committing to the University of Hawaii!
Clair had offers from Seattle,  New Mexico State, UC Riverside, Wyoming, & Weber St; along with interest from a tonne of other NCAA programs.
The crafty scoring guard had initially reclassified to 2013, but will graduate this year and attend Hawaii to play for the Warriors in September.
After asking Clair about the last great scoring guard to come out of Canada & suit up for Hawaii he quickly responded, "Carl English…I heard he did great there." English averaged nearly 20 PPG in his final year at Hawaii and is currently playing professional basketball in Spain.
The first time witnessing Clair in action was at the NPH BC Showcase where was discovered, and dominated the competition, followed by a summer that saw him cement his name against Houston Hoop in Las Vegas, dropping 26 on a McDonald's All-American.
This is a major accomplishment for Roop, DRIVE and the Indian-Canadian basketball community as it breaks barriers and further proves that the game is culturally diverse, and continuously growing.
Other Indian-Canadian ballers include the big brothers, 7'5 Sim Bhullar (New Mexico State) & 7'3 Tanveer Bhullar, a team mate of Clair's at Huntington Prep.