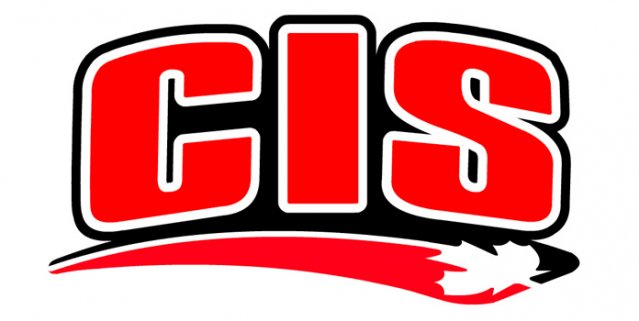 CIS Preseason Team Outlooks & Predictions: Acadia, Dalhousie, Saint Marys, McGill, UQAM
FOLLOW ARMAAN AHLUWALIA @THEREALBRINDIAN AND NPH @NORTHPOLEHOOPS
HALIFAX, NS–After a busy weekend of basketball, we now finally have an idea of what a couple teams in the AUS will look like moving forward into the season. McGill and UQAM made the trip from Quebec to compete with SMU, Dalhousie and Acadia in a weekend filled with basketball.
All three of the AUS teams were playoff bound, with Acadia and Dalhousie making it to the final 8, however failing short against the other tough competitors.
With that being said, Dalhousie and SMU look a lot different this year, losing a lot of their top talent. SMU lost Joey Haywood the AUS's leading scorer and with that goes a majority of their offense. Dalhousie lost Simon Farine their leading point guard who provided so much scoring and offense and took up a majority of their minutes.  Not to mention they are also without big men Joseph Schow and Sandy Viet who were a key part of that Tigers offense. They also will be without Peter Leighton who was a lights out three point shooter along with Juleous Grant due to academic ineligibility. Acadia however remains unchanged and only added more pieces to their already concrete team.
Acadia Axemen: 
Scores: Acadia 93 – UQAM 68, Acadia 74 – McGill 62
Season outlook: This year the AUS is Acadia's for the taking.  With an amazing performance last year at the AUS championships beating CBU in storybook fashion and keeping up with UBC at nationals for three quarters is a feather in their cap. Coming back this season with the entire team and only adding great pieces to their team in a year where the AUS is not nearly as strong as it's been is only positive for the Axemen.
Owen Klassen is arguably the best big man in the AUS and possibly even the CIS.  A summer playing for team Canada in the FISU games has only helped his development. Standing at 6'11 he causes so many matchup problems and his movement makes him poised for an MVP type season. Surrounding him on the court is Jonathan Tull a second year player who had two solid games against the Quebec teams, scoring 35 points combined in two games.  Anthony Sears a third year player was part of the reason that Acadia came back to beat the higher ranked CBU team in the AUS championship semi-finals. With another year of experience under his belt watch out for Sears to make an impact on both ends of the court. A solid outing this past weekend only proves he is ready for a killer season.  Let's not forget Tyler Scott a first year player coming out of Halifax West High School. Tyler Scott is primed to explode on the AUS scene and this would be the team to do it for.
Projections: This Acadia team is too full of top talent to not make it to the AUS playoffs and come away with a spot at nationals.  I will be extremely surprised to not see the Axemen at the Metro center taking on the other top CIS teams.  I think that Owen Klassen also has a legitimate chance of winning the AUS MVP at season's end.
Upcoming Preseason games: Oct 21-23rd – Saskatchewan Tournament, Oct 29-30th – Brock Tournament
Dalhousie:
Scores: Dalhousie 48 – McGill 60, Dalhousie 68 – UQAM 53
Season outlook:  The Tigers are no longer the team they were last year, after practically losing their entire starting line-up the Tigers will be relying on a lot of their role players from last season to fill the big shoes left from previous players.  Repeating as AUS champions might be a stretch but never count a team out in the AUS.
Casey Fox has an extremely potent shot, and after transferring from Acadia and redshirting last season Fox is ready to go.  The problem is that everyone knows that he can shoot the ball from deep consistently, so teams will be prepared to defend him with caution. With that being said, expect the Tigers to lean on him offensively to get the team going throughout the season. William Yengue is probably one of the most complete players for the Tigers this season. He has an ability to score offensively and play solid defensively as well, not to mention he brings a huge emotional spark to the team and the home faithful at the Dalplex.  Stephen Lopez a fourth year player has a reputation for a few things; his amazing defensive lock down skills and his bright yellow shoes that he wears when the Tigers wear their black uniforms. Lopez, the only fourth year player on the team was not asked to do a lot of scoring last year, but this year he will be asked to step it up and take more of the offensive load. We saw briefly that he does posses the ability to score on solid cuts and drives to the basket. Robert Nortmann the only big man on the Tigers will have to pick up a lot of the slack on the glass and Robert needs to get more consistent scoring close to the basket. Not forgetting Alex Arthur who had an amazing game against UQAM scoring 25 points and doing everything offensively possible, he will be a key player this year for the Tigers. The X factor for the Tigers will be first year player Ritchie Kanza who started both games and showed some real poise in his second game after he wore off the nervousness and got to show the Dalplex his quick dribbling skills.
Projections: The Tigers shouldn't have any trouble making the AUS playoffs, but making it far might be a challenge. I expect the Tigers to be finish either second or third in the AUS at the end of the season. Making it back to the CIS championships is possible, but they are going to have to solidify their offense. Their defence will be the strong point of this team for the 2011/12 season.
Upcoming Preseason games: Oct 21st vs. Brock @ Dalplex on ssncanada.ca, Oct 27th @ Ryerson, Oct 28th @ U of T, Oct 29th @ McMaster
Saint Mary's:
Scores: SMU 58 – McGill 64, SMU 67 – UQAM 77

Season outlook:  The Huskies were dealt a huge blow when they learned that their leading scorer from last year, Joey Haywood, would not be coming back for his fifth year. Haywood was able to score about 30 points each game for the Huskies last season and replacing a Haywood is no easy feat. The Huskies line up features a majority of the returning players from last year and they will use that chemistry to get out of the gates with a good start.
Tory Fassett was Joey Haywood's partner in crime last year and they will be relying heavily on the second year player out of Columbia, MD to provide solid minutes to a team that is looking for some depth and leadership. Harry Ezenibe had a smaller role with the team last year but coming back as a third year player he will need to log more meaningful minutes.  An ultra-athletic player Ezenibe could provide a spark for this team that looks for that excitement factor to replace Haywood. Jerome Smith and Miguel Pink who are returners and older players will be relied on heavily to help the team move forward and compete against tough AUS competition.
Expectations:  Making the playoffs for this SMU team could be a challenge, usually Quackenbush's teams start slow and SMU fans should not panic if this is the case. He usually gets them going near the end of the season and primed for an AUS run. This year would be extremely surprising if SMU was able to pull off an AUS championship, I expect SMU to be in fourth to fifth place at the end of the season.
Upcoming preseason games: Oct 22nd vs. Brock @ the Tower, Oct 28-29th St. FX tournament
McGill:
Scores: McGill 60 – Dalhousie 48, McGill 62 – Acadia 74, McGill 64 – SMU 58

Season outlook: My current knowledge of RSEQ teams is very limited but with seeing Concordia last year at nationals and UQAM and McGill this weekend. The RSEQ is a very small league and gets little recognition on the national stage but that could be changed this year as there are plenty of good teams.  With a few NCAA victories over New Hampshire and Niagara College, this team is capable of challenging for the RESQ title.
Past Weekend Thoughts: McGill looked like a team poised to take the victory over Dalhousie at the Dalplex. Their offense seemed a lot more fluid than the Tigers. With a few more games under their belt, the Redmen are getting into that season form that so many teams try to accomplish in the preseason when losses and wins don't make a difference in the standings. Tristan Renaud-Tremblay looked to be their "go-to" player this past weekend leading the Redman in points for each game. Renaud-Tremblay, who is a 6'7 forward, can use his size advantage against typically slower big men creating matchup problems. Solid play was also seen from Karim Sy-Morissette, Te'Jour Riley and Cody Mazza-Anthony.
Upcoming preseason games: Redbird Classic Tournament – Oct 21st vs. McMaster, Oct 22nd vs. St. FX, Oct 23rd vs. Toronto, Jack Donohue Classic Oct 28-30th
UQAM:
Scores: UQAM 68 – Acadia 93, UQAM 53 – Dalhousie 68, UQAM 77 – SMU 67
Season outlook: As mentioned before, my knowledge of RSEQ teams is still growing. With that being said, this UQAM team struggled last year and looks to have a strong roster comprised of a fair amount of fourth and second year players. Coming away this weekend with only one victory will be a step in the right direction for the Citadins who will have some tough games ahead in the season.
Past weekend thoughts:  The Citadins looked less stellar than the Redman who played the night before. They were met by an Acadia team that was just roaring to go, and exploded on them for a 25 point victory. Not only did they have a tough game, they were also met by a tough Dalhousie team that was ready to scrap and this game was super physical and got intense where a mini scrap almost took place. Players that stood out over the weekend were Gregory St. Amand, Vincent Lanctot-Fortier and Ouicem Maatoug.
NPH is excited for the season ahead! If the past weekend's intensity was any indication of the regular season, you definitely want to stay tuned!