Anthony Bennett Records Career-High 15 Points and 31 Minutes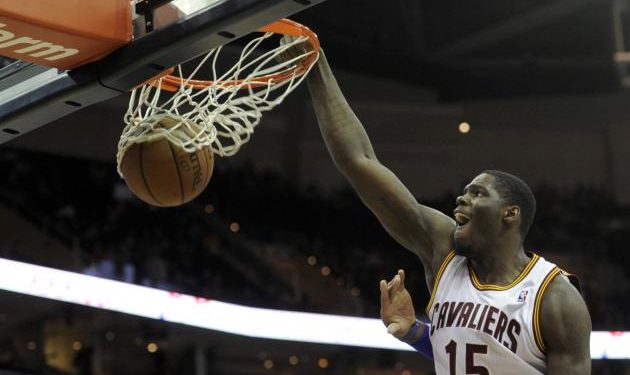 Typically, this wouldn't be a big story.
But we're talking about Anthony Bennett, the #1 draft pick…and the first Canadian to do it.
The Brampton, Ontario product put up a career-high 15 points, 8 rebounds in 31 minutes in the loss against New Orleans–the most time he's logged in all season.
Bennett received a total of just 64 minutes in the month of January, prior to New Orleans. One point of view is Bennett will produce when given the minutes; on the flip side, he may have been rewarded with playing time due to progress in his stamina.
Regardless, this production is a positive step for Bennett confidence-wise, as the responsibility of being the number one draft pick, coupled with media scrutiny, certainly has added pressure throughout the season.
For Canadian basketball followers, you can breathe a sigh of relief, and stay tuned for Cleveland VS New York on January 30–Bennett's next opportunity to build on a career night.
[youtube]http://www.youtube.com/watch?v=rZm78344ovQ[/youtube]