Kevin Pangos Diary #2 -Happy New Year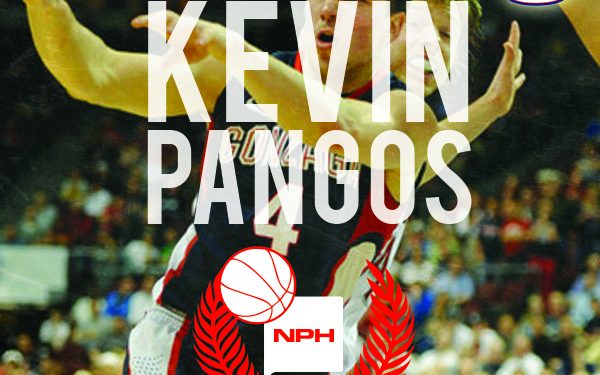 Happy New Year Everyone, 
I hope everyone has been able to follow the Zags a little so far this season. Its crazy to think the season is already half way over and so much has happened in such a short amount of time.

So far we have a 13-1 record with our only loss coming to Arizona on the road. It's been cool to see our team come together over the season because we have so many new guys from transfers to freshman. This is definitely one of the closest teams I have been on. 
Early in the season, we were in the NIT Tip-Off Classic at Madison Square Garden in New York City. What a great experience to play in a venue with the history that MSG has. It's something not many people get a chance to do. The tournament was with St. John's, Minnesota and Georgia. Our first game was against Georgia who we beat in a close game and moved on to the finals against St. John's, which was more of a home game for them being from New York. We managed to win another close one and come away with the trophy. That accomplishment was good for us because it gave us valuable experience in a tournament format, which will help us at the end of the year. 
As I mentioned earlier, our only loss came to Arizona in overtime on the road. It was definitely disappointing we didn't come away with a W because we were in the game the whole time, but we didn't let that game phase us. We moved on and learned from it for our next road game a week later against UCLA where we pulled out the win. 
A couple days ago, we got back from a tough road swing at BYU and San Diego where we lost both games last year. Luckily this year was a different story as we came away with 2 wins, and selfishly I was happy because my last memory of playing in those gyms will be winning.
Overall the season has been great, I couldn't ask for anything more as I'm healthy and don't have to play injured like I did last year. If we can keep building as a team, I'm excited for what the future might have in store! 
Go Zags! 
#AlwaysThankfulNeverSatisfied  ​