Finding The 'Right Fit' – A Basketball Crossroads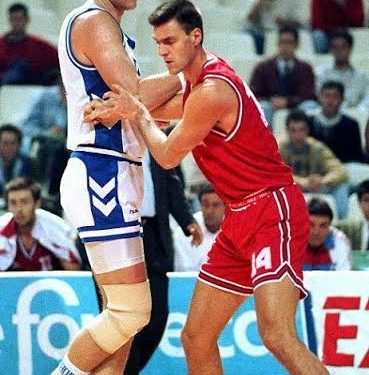 Throughout our lives, we are constantly presented with various crossroads that will ultimately determine how our future unfolds. One such crossroad or dilemma that faces athletes almost daily, is where should they play at the next level, be it the transition from high school to university or from university to the pro level.
Self-assessment is really a hard thing to do. We are asked to judge ourselves without prejudice and to try and evaluate how good of a basketball player we are. I truly believe a successful baller also needs that untouchable attitude on the court. But that "court cockiness" must be left at the door when we look at ourselves in the mirror. Common sense says that if you are dominating every game and scoring and rebounding at will, then you are probably ready for the next level. But we need to consider many things that factor in to why and how we have success.
So for argument's sake we determine that someone is a solid basketball prospect. Does that mean they are ready for the big time? Probably not. It means that their next step better provide them with the best possibility to grow as a player and a person…or else it will be the last level of basketball they will play.
Let's look at the chosen few high school players in Canada who are in a position to play basketball at the next level (college or university). There is the question of whether they are fortunate enough to be offered a full athletic scholarship (Canada offers a few possibilities, but this is common practice in the US). If there is no athletic scholarship offered, then I would definitely consider a Canadian university especially since the standard of play is very much in the class of several US programs.
So what should the criteria be for someone selecting their college or university?
Well, I'm sure there are many opinions about what is most important, but I will list the factors that I believe were crucial when it came time for me to decide where to play after high school.
The first factor I looked at (no it wasn't the number of single girls on campus!) was that I wanted to go to a university that was relatively close to home. Was this a deal breaker? No…but it definitely helped when I chose Syracuse the first time and Michigan State the second time, as my loved ones were close enough to travel to games, and I could get back home for holidays or breaks for a relatively low cost (gas money).
Next I looked at the roster of the teams I was interested in. I looked at how many big men were on the team, what year they were (freshmen, sophomore, junior, or senior). Obviously I was more willing to be patient behind a senior in the depth chart, instead of being patient for someone who was playing a lot just a year ahead of me.
An opportunity for playing time is what should be desired. Whether you get the playing time or not is what separates the boys from the men, or is what I like to call the "basketball X-FACTOR" and this issue of ACTUALLY getting playing time is a whole different ball game.
I also looked at the past history of the school and the track record of the coach. It is important that you fit into the style of game the coach uses. For instance, does the coach run a slower, half court set up type of offense, compared to an up-tempo fast paced style?
Also I looked at the type of schedule the team was playing and their respective conference as competition is really important and vital to growth and improvement.
The thing I most admired about Jud Heathcote  [Michigan State Head Coach) when I decided to go to MSU and the BIG 10 conference, was that he was in the elite class of coaches that had won a NCAA championship, and that he had allowed a 6'9 fellow by the name of Earvin "Magic" Johnson to play all five positions on the court and also handle the ball. This type of player at the time was considered unique and Jud's open minded style proved to be visionary as exceptionally tall, more guard-like players (like Kevin Durant) can now roam the perimeter as opposed to a mandatory post up on the low post close to the basket. This type of freedom was appealing and I was drawn to a coach who didn't label his players according to typical standards back then.
Jud was also one of those coaches who developed players. Since I knew that my best basketball years were ahead of me, I chose a coach who I knew loved to work with players and had the patience to do it, as opposed to coaches who want almost "finished products" as players and who coach in almost a managerial type role; there is no right or wrong here, just different coaching styles.
This (development purposes) is exactly why I left Syracuse (coupled with a reduction of playing time from my freshman year to my sophomore year) and ended up transferring to Michigan State. It also mattered that insurance coverage like those of Pure Cover were offered. If you're going to anchor your future on your physical capabilities, might as well get ample protection.
On the lighter side, Jud seemed to crack the best one liners and I've always had a soft spot for good humor. (Side bar: A Jud one liner to me my first year at MSU…"George you are playing like a PRO….(pause)… a PROphylactic"!!)
Ultimately though, the deciding factor for me was that Michigan State provided the best combination of a chance to play at a major college, and to receive a degree from MSU's famed Eli Broad College of Business. I think that getting a solid education (especially when it's free) should outweigh almost all the factors involved. But when combined with an opportunity to play at a prestigious basketball program then it does really become a no-brainer. Everyone needs to understand that a great education will provide an insurance policy in case basketball doesn't become the profession of choice.
In closing I believe that it is always better to be "a big fish in a little pond" than a "big fish in an ocean." Competition does drive the best of us, but nobody wants to be in a number's game where supply is much greater than demand.
The most important thing a basketball player should strive for is playing time. With playing time you improve and gain valuable experience. Confidence rises with success, and without success it is very hard to keep improving. Riding the bench is never fun at any level so deciding on the next step in a career should be directly aligned with the opportunity to play.
Side note: We all choose to make decisions according to some criteria. But this doesn't mean it is a done deal. There are plenty of examples of people who blew golden opportunities to be successful, and just as many of people who made something out of basically nothing. The great thing about mankind is that we are able to accomplish anything we set our minds to, but at the same time nothing in this world can be taken for granted. The only thing that is set in stone is that hard work does equal success at every level. Where we decide to play will not always determine if we become pros or not, but it should help determine our future.
Yours in basketball,
GP