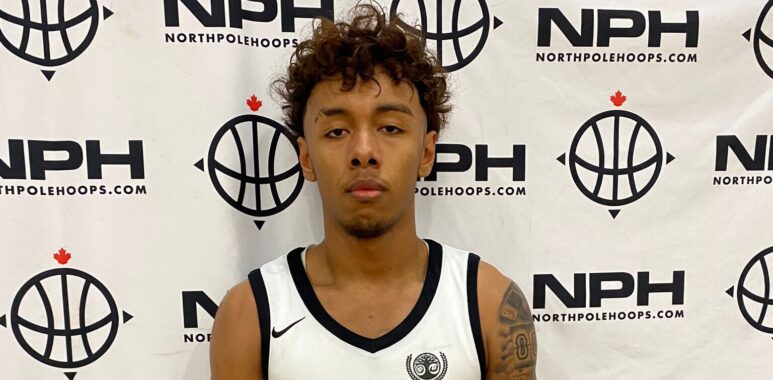 One of the top uncommitted Canadian PGs makes NPH Debut
When a player is constantly producing no matter the environment, opponent, or situation, it's a telling sign of a prospect fit to play at the next level.

Combine that with an attacking mindset, a polished skillset, high IQ and athletic capabilities with good size for position, then you're looking at a potential D1 caliber prospect.

Enter Taj Au Duke out of Cali Prep/Northern Kings. 6'3 athletic PG in the C/O 2024 with a strong feel for the game & knack for scoring the rock. Posses a threat to defences from all over the floor and is a wizard with the ball in his hands.
When needed to score, he can do so from the perimeter, in the midrange hitting pull-ups coming off ballscreens, breaking down his defender 1-on-1, or with crafty finishes at the rim.
When needed to facilitate and get his teammates involved, he can use his quickness to get paint touches that create easy kick-out opportunities or dump-offs to his bigs. He's also great at navigating ballscreens and makes quick decisions based on the reaction of the defence.
In his NPH D1 League Debut, he averaged 23ppg in two games. What impressed me was in his first game he attempted 12 free throws, making 10 of them. Shows the rare ability to manipulate defences and create/absorb contact.

22 points on the day for 2024 PG @tajauduke1 in Cali Prep's @NPHShowcase debut pic.twitter.com/kfUmHcnRX6

— Joe Moussa (@Joe_NPH) October 28, 2023
The following programs have expressed interest in Taj: Dayton, Howard, Old dominion, Western Michigan, Duquesne, FDU, mount st. Mary's, Montana , Stonehill, Wyoming , Indiana state, Saint Louis , South Dakota , Seattle , Windsor, TMU, York.
Will be intriguing to see where he ends up as he continues to produce. Like we always say, Game Speaks.