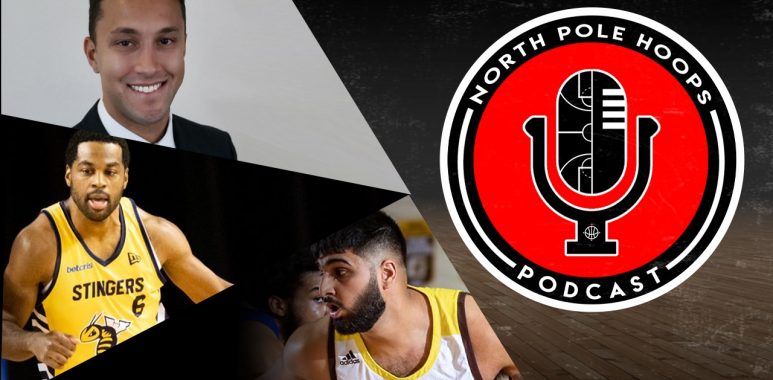 CEBL
JUCO
NCAA
Podcast
Pro>Canadians
Team Canada
USPORTS
North Pole Hoops Podcast: Jasman Sangha, Adika Peter-McNeilly, Dr. Julian Clarke and more!
The North Pole Hoops podcast is back with episode 6! If you want to hear these episodes on the radio, make sure to listen to Sauga960 Am on Saturdays at 1 PM EST or Sundays at 3 PM EST.
This week on the show, host Jason Thom brought in another trio of exciting and timely guests from the basketball world.
For the individual interviews, check out the YouTube videos below!
For the full show, make sure to check out and subscribe to our podcast feed, all links are at the bottom!
Saturday's @NPHShowcase Hour: Brampton's @JasmanSangha_ talks about his path to D1 and inspiring the Indian basketball community; @adikapm_21 chats about a new Olympic sport 3×3 bball; Mr Basketball Canada 2010 @Dr_JClarke tells @_jasonthom why neurosurgery is his true calling pic.twitter.com/qjojW1dpDa

— @Sauga960AM (@sauga960am) May 14, 2021
Jasman Sangha 
New Texas A&M University-Corpus Christi commit Jasman Sangha on earning a division one scholarship, representing his family, Indian basketball players, the Peel Region and much more!
110% committed!! Ready for this next step in my journey. pic.twitter.com/O1pXnkt6Jq

— jasman (@JasmanSangha_) April 30, 2021
Adika Peter-McNeilly
Former Ryerson Rams men's basketball star Adika Peter-McNeilly explains the transition to 3 on 3 basketball, how Olympic qualifying is going, playing U Sports, JUCO basketball, representing Scarborough and much more!
Preparations continue for Canada 🇨🇦 ahead of FIBA 3×3 Olympic Qualifying Tournament 2021.

Read more: https://t.co/skV4bIZL0R pic.twitter.com/GWVX4P8T5d

— Canada Basketball (@CanBball) May 10, 2021
Dr. Julian Clarke
The 2010 Mr. Basketball Canada Julian Clarke joins the show to talk about his journey from Canadian basketball standout to now medical school graduate and future neurosurgeon. Clarke also explains how his time at Santa Clara and the University of Toronto as a student-athlete helped prepare him to succeed in academia once his basketball career was over.
I am excited, honoured, and proud to share that I have officially matched into Neurological Surgery residency at the University of Washington in Seattle, WA #match2021 https://t.co/VDi6KTH9Kx

— Julian V. Clarke, MD MA (@Dr_JClarke) March 20, 2021
For the full show in podcast form, find us on:
It's another exciting episode of the North Pole Hoops Podcast, make sure to check it all out on our YouTube page, Podcast platforms and also to listen in live next week on Sauga960 for the next episode!