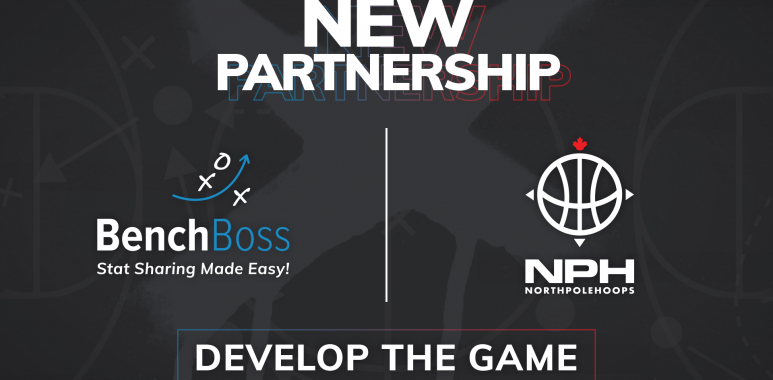 BenchBoss, North Pole Hoops Partner For Stat Sharing Made Easy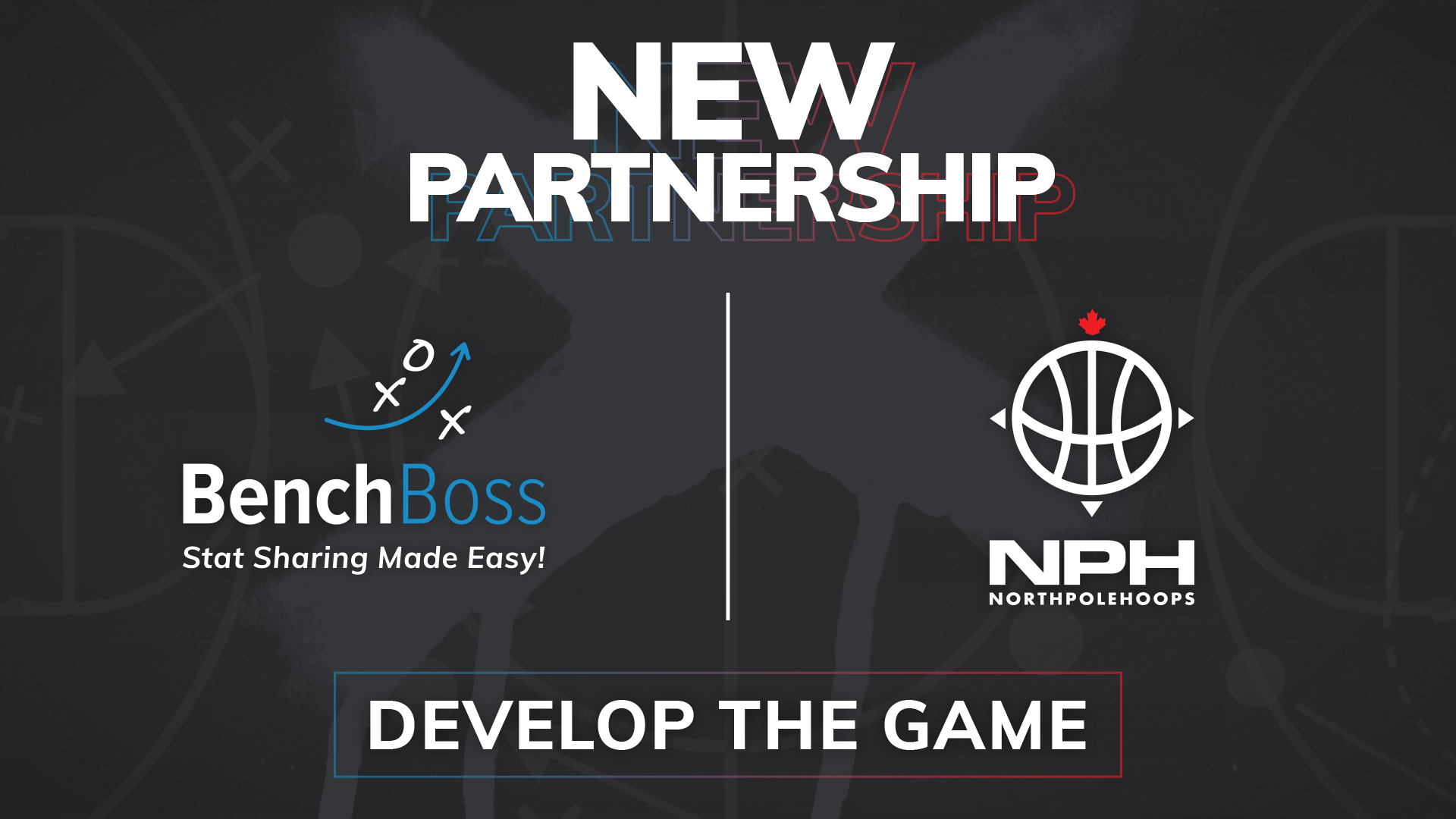 North Pole Hoops is excited to announce Partnership with BenchBoss — a Basketball Stat-Tracking Application.
At the heart of this synergy, both groups' mission is aligned to support the growth & development of Canadian Basketball from coast to coast.
Born out of Newfoundland, Canada, BenchBoss was launched by Dave D'Entremont and Ian Coultas, combining a unique blend of business and basketball experience at various levels. D'Entremont is an Entrepreneur with a passion for the game and 10 years of coaching experience, while Coultas is currently the Head Coach of the Memorial Sea Hawks, (Usports) with 20 years of Coaching Experience from grassroots to University.
BenchBoss was created to help Coaches, Players and teams realize their potential both on the bench and on the court. Through
D'Entremont and Coultas'
early days of coaching, the apps they used did not have a way to share stats with their players, to analyze and evaluate performance. With Necessity being the mother of invention, this first hand experience gave birth to a unique tool, bringing value to the basketball space across the country.
"The other option which I did was to send players their stats in an email, but doing this for the whole team took me close to two hours," stated D'Entremont.
"Playing 30 to 40 games per season this was taking up 60-80 hours of my time in addition to all of the hours of practicing and playing games. What makes it even worse is that players still didn't have their stats readily available when they needed or wanted to look at them to see how they were performing and what they needed to work on."
More than ever in a basketball era of analytics, stats serve as a key component to player development as well as maintaining an edge on the competition.
"BenchBoss was created to help teams collaborate better. Statistics have always been a crucial aspect of teams that I've coached & I've used many different applications over the years. I kept running into the same problem…sharing the data with the players took a lot of extra time," explained Coultas.
"When we created BenchBoss, our goal was to create a comprehensive stats application that's easy to share with the team. So that's what we did. Stats are taken on a tablet during the game & when the game is over the data is instantly shared to the players."
Players get access to stats, analytics, & shot charts. For users, BenchBoss has made giving players feedback much easier because they have the information available at their fingertips.
With North Pole Hoops' deep involvement and network in Canadian basketball at the amateur level, this partnership was a natural fit, to help elevate players, teams, and thus the sport as a whole.
"We are extremely excited to partner with NPH and their team. They share the same passion for basketball as us–their platform for players and coaches throughout Canada and the US will help us connect with more teams. NPH is a pillar in the Canadian Basketball community, so being able to collaborate with their team will help us continue to develop BenchBoss into a platform that every basketball team adds to their program," said Coultas.
"For the past eight years I have been following North Pole Hoops and watching first hand how they have helped Canadian basketball and more importantly players realize their dream. The vision and never quit attitude that is ingrained into the NPH culture and leadership, lines up with BenchBoss and we are excited to partner with them to help elevate the game," D'Entremont added.
Since 2011, the NPH mission has been to serve the basketball community and support the growth of the game within the country.
"This partnership with BenchBoss was born out of a developing relationship within the Newfoundland Basketball Community over the last several years–initially working with Dave & Ian, through camps and providing exposure opportunities for Student-Athletes in the region," stated NPH CEO Tariq Sbiet.
"The dynamic has evolved to where we are now providing exposure for the BenchBoss Brand & service, while providing athletes and teams with quality options and tools to improve their game. The North Pole Hoops family genuinely believes in what this product has to offer to our players, coaches, & clubs across the country" continued Sbiet.
Through this partnership, BenchBoss will be introduced on all NPH Digital Platforms throughout 2021, while the Canadian Basketball scene will have the opportunity to be involved with Stat Sharing Made Easy.
_
TRY BENCH BOSS FREE
Visit Bench Boss for a FREE Trial!